Sarah McLachlan



Gotta start with Sarah out of respect. In the late 90s she founded the emblematic Lilith Fair, which championed female artists from all around the world, after being frustrated that music festivals wouldn't schedule two female artists in a row.
Hometown: Halifax, Nova Scotia
Most iconic 90s album: Surfacing (1997)

Chantal Kreviazuk



Singer, songwriter, pianist, composer, original Lilith Fair-er, and one half of the dreamiest/most talented Canadian power couple
Hometown: Winnipeg, Manitoba
Most iconic 90s album: Under These Rocks and Stones (1996)

Alanis Morisette

Hometown: Ottawa, Ontario
Most iconic 90s album: Jagged Little Pill (1995)

Jann Arden

Hometown: Calgary, Alberta
Most iconic 90s album: Living Under June (1994)

Amanda Marshall

Hometown: Toronto, Ontario
Most iconic 90s album: Amanda Marshall (1995)

Shania Twain


She may be a mess in 2020, but I'd be remiss not to include this 90s Country Queen. How to even pick one video to post? She released eleven singles from Come On Over alone.
Hometown: Timmins, Ontario
Most iconic 90s album: Come on Over (1997)

Nelly Furtado


Yes, Whoa, Nelly! was released in 2000 and she may not be considered to be part of the same generation as the others in this post, but recording sessions began in 1999 and it's my post so I'm including her.
Hometown: Victoria, BC
Most iconic 90s-ish album: Whoa, Nelly! (2000)

Source 123456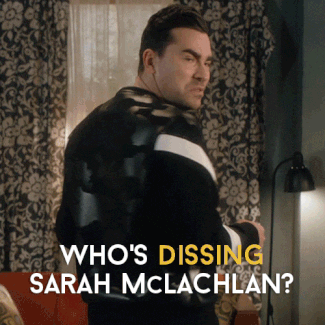 op note: It was incredibly difficult to choose one song per artist, so post your faves in the comments. Feel free to post talented female artists of the era from your own countries too!