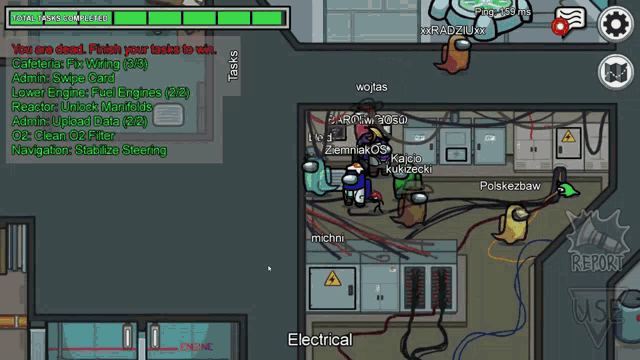 "Among Us" may have dropped all the way back in 2018, but the space murder-mystery game's spike in popularity at the end of this Summer has rivaled the meteoric rise of Fall Guys: Ultimate Knockout and other popular quarantine games. But will the current game ever be ported to consoles? The answer is probably not. But the upcoming sequel just
might
be.
However, game developer InnerSloth explained why developing its sequel for the PlayStation 4, Xbox One and the Nintendo Switch might prove complicated and challenging. The biggest hurdle in the studio's way? Voice chat player communication.
"[A console port] is something we're starting to talk about," said studio programmer, Forest Willard, during a recent live stream. "But we'd have to write a system for quick comms ... for randoms, like Rocket League. I don't know if we'd be able to implement console voice chat or not ... One of the first things we'd want to add is a friend's list type of account system ... because it's so hard to do anything without that shit."
Willard added that InnerSloth is actively brainstorming ideas of how to make it work and added that the sequel won't launch any earlier than late 2021, based on their announcement.
"Among Us" is currently available on Android, iOS and PC.
Animal Crossing: Among Us
ONTD, what games are you currently playing?Sources:
1
|
2