Had a supremely fun chat with one of my fave artists @AliciaKeys for @stereogum. We reminisced on A TON of career highlights: new album #ALICIA, first Grammy wins, working with Christina Aguilera & Beyoncé, her acting career, THAT Prince tribute & more! https://t.co/VHLbyy4khM

— Pusha Bi. (@BiancaEnRogue) September 18, 2020
On working with Xtina and how "Impossible" came to be:
There's a really funny, amazing story around this song. I think we were on the same label at the time. She reached out and was like, "Would you write something for me?" And then it came through so many emails. What a voice! I know I could write something fire for her. So time passed and I hadn't written the song yet. And [the label] was like, "Do you have anything for Christina?" I remember I had just recently written "If I Ain't Got You." I told my A&R at the time, "Let's play her 'If I Ain't Got You.'"
She Continues:
He said, "Are you fucking crazy? We're not giving her that song. Are you out your mind?" [Laughs] I was like, "Why not? I'll write a hundred more of those, it's fine. I think she should hear it. I don't really think it's a big deal." But I thought, "Fine, I'll go write another song." So I went off and wrote "Impossible." I went to cut it with her and I love how she sounded on it. It was such a cool vibe for us to be able to work together during those times. But I will never forget that I would have given away "If I Ain't Got You."
Interviewer:
So I know you talked about this a bunch of times, but I have to ask it because I still want to know: What's the update on your "Put It In A Love Song" video with Beyoncé? I know you said four years ago the video didn't capture the energy that you wanted and you guys are both perfectionists. But is it still in the vault?
Alicia:
Honestly now, I'm trying to figure out where it is. But I am going to find it. I feel like at this point in our lives, since we've been able to do our thing and we all get that was a cool moment between us, we might both be at the place where we can say, "Let's just throw it out there for fun." I'm going to try to remember and not forget. I'm gonna see if we can get that ASAP to the fans.
Read the full interview at the source.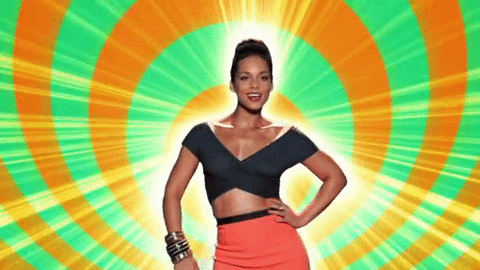 Alicia Keys' new album "ALICIA" is out now via
RCA Records
.
Source