Beyonce (Tina Knowles is pictured below)




Source:https://www.blackenterprise.com/lessons-career-leadership-tina-knowles/2/

Source:https://en.wikipedia.org/wiki/Tina_Knowles

Source:https://www.demos.org/research/how-do-proof-citizenship-laws-block-legitimate-voters




_Tina Knowles-Lawson recently was on the " In My Head with Heather Thomson" podcast and revealed that she thought many people didn't know that her maiden name was Beyince and a different spelling was givin to her daughter .

-Tina Knowles was Born Celestine Ann Beyince. Out of the 7 kids, only her and 1 brother had the spelling of their last name. When asked,Tina's mother said it was a mistake at the hospital and to feel lucky she had a birth certificate at all since many African Americans in the South were not given the luxury in the past, and if you were born at home many still cannot obtain one.



Neve Campbell





Source:https://youtu.be/kS4JR1ciRtw

Source:https://en.wikipedia.org/wiki/Neve_Campbell


-The "Scream" and "Party of Five" actress's Dutch mother's name is Marnie Neve and Her Scottish father is named Gerry Campbell.


More under the cut



[

Spoiler (click to open)

]



Courtney Cox


https://instagram.com/p/B-I6nFUjNVZ


Source:https://www.instagram.com/p/B-I6nFUjNVZ/?utm_source=ig_web_copy_link

Source:https://www.irishexaminer.com/lifestyle/arid-30169778.html


- Courteney Cox was born to Courteney Copland and Richard Bass. When she was pregnant in 2004 with her daughter she wanted to continue the tradition , but husband at the time David Arquette objected since in Jewish faith, you are not to name a child after a living person. So they compromised and gave their daughter the name CoCo. The first two letters of mom and grandma 's first and last name.




Tina Knowles-Lawson Shares The Significant Origin Of Beyoncés Name: 'A Lot Of People Don't Know' https://t.co/kTZ3pKDJd4

— LittleThings (@LittleThingsUSA) September 16, 2020


Source:https://twitter.com/LittleThingsUSA/status/1306276174776143873



Madonna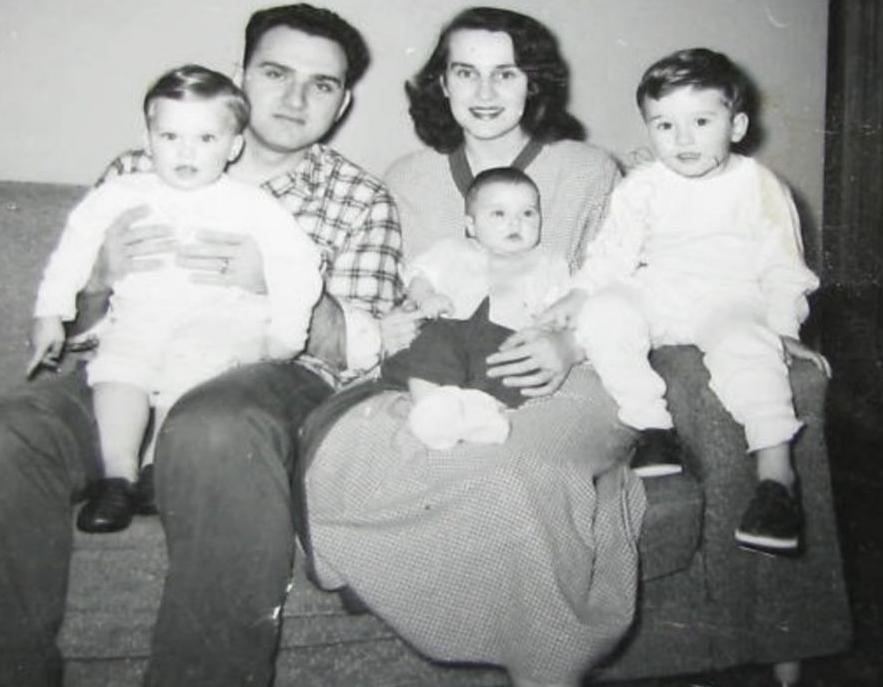 Source:https://twitter.com/MadonnaBible/status/936623063327756288

Source:https://en.wikipedia.org/wiki/Madonna#cite_note-thechild-10


-Madonna was born to Madonna Louise Fortine and Silvio Anthony Ciccone. Her mother passed in 1963 at age 30.

-Her father remarried 3 years after his wife's death to the family housekeeper.












💔 "LITTLE GIRL DON'T YOU FORGET HER FACE...
LAUGHING AWAY YOUR TEARS...
WHEN SHE WAS THE ONE WHO FELT ALL THE PAIN" -- on December 1 1963 MADONNA's beloved mom, Madonna Louise Fortin Ciccone, passed away 💔 pic.twitter.com/ScOVLgG3vM

— Madonna Bible (@MadonnaBible) December 1, 2017


Source:https://twitter.com/MadonnaBible/status/936623063327756288