*VOICE YOUR CHOICE*

visit https://t.co/TF25OwdJqk to vote for me, the miracle your sandwich deserves🙌

— Miracle Whip (@MiracleWhip) September 3, 2020
Someone give Miracle Whip's social media intern a full time position with benefits and a raise, because they (along with @KwikWarren) were able to successfully get their disgusting product to trend this morning. How? The good ol' Miracle Whip VS Mayonnaise debate. Of course. Below are some curated tweets:
In 1933, during the Great Depression, people could not afford Mayo. They started making their own. That's when Kraft invented a Mayo substitute for the poor.

Miracle Whip is literally the taste of depression.

Hellmann's or bust!!! pic.twitter.com/P3rIB3H9fc

— C.E. Robb 🕮 (@RCauserAuthor) September 14, 2020
Miracle whip's label says(used to say) "salad dressing". That's like someone claiming you aren't southern unless you use "country crock", most southerners prefer real butter to margarine pic.twitter.com/5s8cxrAUWx

— Jen (@Jennie_SC1) September 14, 2020
Team Mayo. Duke's Mayo specifically. It will change your life.
Miracle Whip is not allowed in my house. pic.twitter.com/49hixoBm1f

— Yellowdog for Biden (@TNYellowDog) September 14, 2020
Miracle Whip vs. Mayo.
Look at y'all... out here finding MORE ways to divide us as people. pic.twitter.com/iiRxPBiYPk

— Jimmy wears a mask. ✊🏿🎮🎙️⚕️ (@JayDukes) September 14, 2020
Miracle Whip has no place in a civilized society. pic.twitter.com/SESVuc2tOW

— Me (@Sylverbirch) September 14, 2020
What even is Miracle Whip?! I'll tell you what it is. pic.twitter.com/1FP0QcQ8pn

— ForgiveMyFauxPas (@TheNerveAgents) September 14, 2020
In my life, I've really only held 2 major standards for my relationships.

I wouldn't hesitate to break up with my significant other if they discriminated against others or willingly chose to eat miracle whip.

— Ovi Kabir (@TheOviKabir) September 14, 2020
I see people are debating whether miracle whip or mayo is better. And I just need to take this moment to inform everyone that both are absolutely disgusting 🤢 and should be destroyed in a pit of hot lava 🌋 immediately. Thank you.

— Jenny Marie (@Jenny_Marie_84) September 14, 2020
I hop on twitter to see #miraclewhip is trending & y'all don't come for me.... but i was today years old when i realized Miracle Whip & Mayo are NOT the same damn thing. 🙈 pic.twitter.com/Ek80rlR8su

— EVEs_BAYOU (@Pin3applethief) September 14, 2020
OK everyone how do we get miracle whip to #1 trending

— Miracle Whip (@MiracleWhip) September 14, 2020
You get the idea.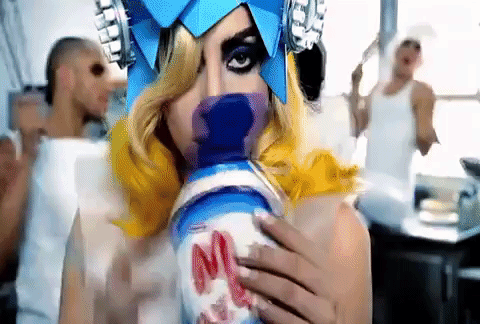 ONTD: Miracle Whip or Real Mayonnaise?
Sources:
1
|
2
|
3
|
4
|
5
|
6
|
7
|
8
|
9
|
10