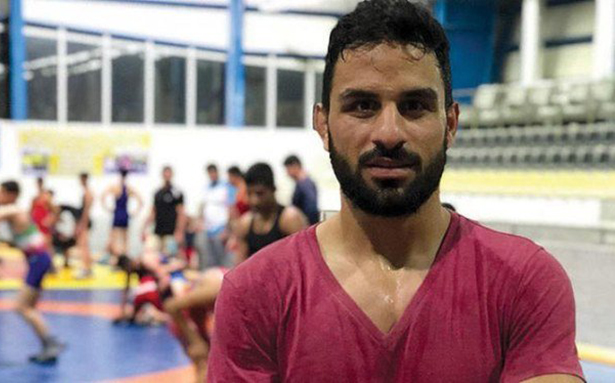 Yesterday Iran executed Navid Afkari, 27, a champion wrestler convicted of murdering a security guard during anti-regime protests in 2018, despite an international campaign to spare his life.

The Greco-Roman wrestler was arrested alongside his two brothers in September 2018 and accused of stabbing a security guard to death during protests in Shiraz before being charged with murder and "waging war against the state" by participating in the demonstrations. Navid was sentenced to death, while his brothers Vahid and Habib were sentenced to 54 and 27 years in prison respectively.

According to an Iranian human rights group, Afkari filed a complaint with the Iranian judiciary one year after his arrest, claiming he had confessed to the murder under torture, of which he said evidence was readily available for investigators.

It was only Friday that Amnesty International reported that Afkari was feared at risk of imminent secret execution after he was moved from the general ward by prison authorities to an undisclosed location on September 3. In a statement published Saturday, the organization wrote that the execution was carried out "without prior notice to [Afkari], his family or lawyer."


The last audio message from prison #NavidAfkari🌹 pic.twitter.com/U3Et1cxzPp

— Borna ⚕ (@Borna___) September 13, 2020
Iran's cruel execution of Navid Afkari is a travesty. No country should arrest, torture, or execute peaceful protestors or activists.

Iran must free its other political prisoners, including Nasrin Sotoudeh, and release unjustly detained Americans. https://t.co/Jj9QZbyQL7

— Joe Biden (@JoeBiden) September 12, 2020
September 13, 2020
"Broke my heart, bro."@BobbyKGreen walks off his interview after learning of the passing of Navid Afkari. pic.twitter.com/3f0ZrYUJFo

— UFC (@ufc) September 13, 2020
#نوید_افکاری
It pains me to say we didn't do enough to save #NavidAfkari. Our job must now be to hold the Islamic Republic authorities accountable for this travesty of justice. I am devastated for his mother who pleaded for our help. I'm so sorry that we couldn't save Navid. pic.twitter.com/NsfO9Y0iV9

— Nazanin Boniadi (@NazaninBoniadi) September 12, 2020
IOC Athletes' Commission Statement on #NavidAfkari pic.twitter.com/tNA9f79tPo

— Athlete365 (@Athlete365) September 12, 2020
[
Sources
]
Source 1,
2,
3,
4,
5,
6,
7,
8