Source:https://youtu.be/hvJybyqCdKI

-Chloe and Halle spoke with Tina Knowles -Lawson on her Youtube show "Talks with Mama Tina" and the subject of their hair came up.17:40 mark.


-Chloe"It's really all we know .What I love about it is that we've grown up knowing we are beautiful in whichever form we come.We were never really attached to our hair. Even in elementary school, we never picked up on how it was different .We were just like 'this is us, this is me'.


-When the duo started to go on acting auditions (Chloe played the child version of Beyonce's character in the 2003 film "The Fighting Temptations") they were told they were liked, but the locs were not. So they started wearing wigs to auditions.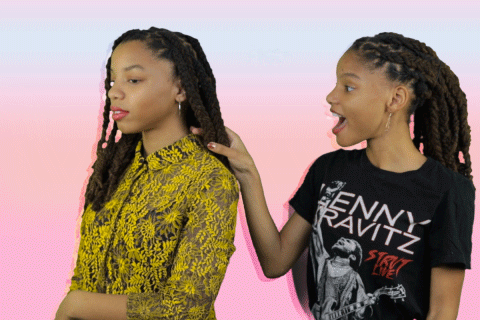 Pics and performance under the cut
[
Spoiler (click to open)
]


-The wigs were to big for their heads and Chloe describes the wigs as Troll wigs. They topped wearing the wigs soon after.

-The duo also performed the national anthem yesterday for the NFL kick-off







The wigs




their natural hair







Source:https://youtu.be/TPN9Jz-3lmo




when chloe x halle had to wear wigs for an audition😭😭 @chloexhalle pic.twitter.com/9PZj2YutQV

— 𝙖𝙡𝙚𝙭𝙞𝙨 | 𝐟𝐫𝐞𝐞 𝟖𝟎/𝟐𝟎| ˣ⁴ ✨ (@ungodlyalexis) September 3, 2020


Source:https://twitter.com/ungodlyalexis/status/1301604436654129157