https://instagram.com/p/CEzSnUzjFAx


It looks like cameras are officially rolling again on Tom Cruise's Mission: Impossible 7 and director Chris McQuarrie has just shared a jaw-dropping tease to announce the news.

Due to the ongoing coronavirus pandemic, Paramount was forced to abruptly halt pre-production on the film's Italy shoot back in March

McQuarrie labels his post "Day 1," marking the official start of principal photography.

According to Norwegian news, Tom completed four jumps with a motorcycle out of the huge ramp on the mountain top Helsetkopen near Hellesylt, Norway. The bikes fell to the ground while Cruise landed by parachute down the steep mountainside.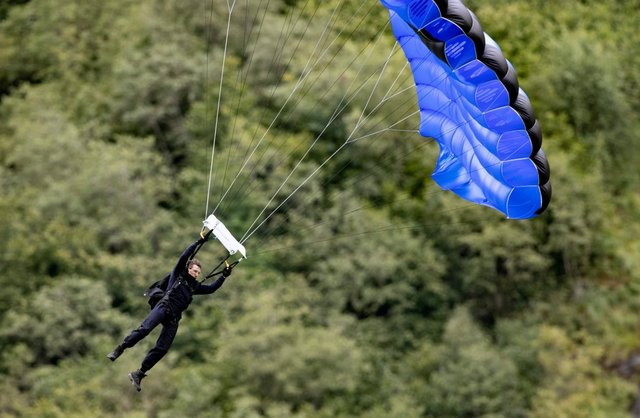 https://instagram.com/p/CEzfY50jMVS
source
source
source
source