Some of y'all asked for this so we'll see how it goes...
The Republican National Convention, Night #1:

4 things to watch for tonight. https://t.co/lFLVPTh0Pt

— NBC News (@NBCNews) August 24, 2020

Tweet

📅 The Russiapublican Convention runs four (4) days Monday to Thursday

📝 Day 1 Theme is Land of Promise

🤡 Donald Trump is expected to speak every day because of course he is

📝 The RNC has no official party platform for 2020, cementing its status as a Cult of Personality

🗣🗣🗣🗣🗣🗣🗣🗣🗣 Day 1 Speakers (partial list)
Sen. Tim Scott (R-SC), House Republican Whip Steve Scalise (LA), Rep. Matt Gaetz (FL), Rep. Jim Jordan (OH), former Ambassador Nikki Haley, Republican National Committee chairwoman Ronna McDaniel, Georgia State Rep. Vernon Jones, Amy Johnson Ford [Nurse who will lie about covid], Kimberly Guilfoyle [Donald Jr girlfriend], Natalie Harp [Campaign staffer], Charlie Kirk [Turning Point USA], Kim Klacik [MD House candidate], Mark and Patricia McCloskey [St Louis gun toting racists who threatened peaceful protestors from their McMansion], Sean Parnell [PA House candidate], Andrew Pollack [Father of daughter killed in school shooting], Donald Trump Jr., Tanya Weinreis [MT Small Business owner who got PPP loan]

💻 You can watch online via Russiapublican streaming options

📺 You can find other coverage on cable news online sites or channels or major network online sites; TV coverage on National Networks is expected to run ~10PM-11PM eastern

🗳 The Russiapublican Convention was

[

Spoiler (click to open)

]

planned for Charlotte NC but Governor Cooper refused to allow a mass congregation of non-mask wearing racists. Then it was moved to Jacksonville FL but was cancelled because lol. Now some administrative activities will take place in Charlotte NC while the GrifterInChief™ will shatter ethical norms again by holding campaign speeches from the White House.



🤡 Today in RacistInChief™ news: 1️⃣ Kellyanne Conway resigned but remains awful, 2️⃣ Postmaster General got eviscerated by House-Katie Porter, 3️⃣ Twenty seven [more] former Republican lawmakers endorse Biden-Harris, 4️⃣ NY Attorney General enforces subpoena on Trump Organization-Eric Trump, 5️⃣ More records reveal Russia set up back channel with Jared Kushner that included purchase of ventilators brought from RU to US that exploded , 6️⃣ Jerry Falwell Jr got outed for having 3-way sex with his wife and other men.

Author Don Winslow

I really hope #TrumpsZombieArmy does not start trending right now just before the real start of the first day of the Republican National Convention.

— Don Winslow (@donwinslow) August 24, 2020



Celebrities behind another cut

[

Spoiler (click to open)

]



Comedian, Actor, TV Host, and Podcaster John Fugelsang

Eisenhower was more socialist, Ronna, and he was the last GOP President to balance a budget.

And that would be 60-68 years ago. https://t.co/Fq9VG3IJ6h

— John Fugelsang (@JohnFugelsang) August 24, 2020
Fmr ESPN Commentator Jemele Hill
Kentucky Attorney General Daniel Cameron, whose job it is to decide if there should be charges brought against the officers who killed Breonna Taylor, is speaking at the Republican National Convention. Make of that what you will.

— Jemele Hill (@jemelehill) August 23, 2020
Actor James Woods
Watching Trump speaking spontaneously is so refreshing after watching freeze-dried, embalmed Joe Biden reading a teleprompter from his basement. Trump is rough around the edges, but he's a real guy. Biden is a DNC mannequin, a Trojan horse for progressive rabid wolverine Harris.

— James Woods (@RealJamesWoods) August 24, 2020
Actor Scott Baio
I'd rather be stranded in the Gobi Desert and groomed to death by meerkats https://t.co/pdQR95knS0

— Scott Baio (@ScottBaio) August 24, 2020
Actress Kristy Swanson
Why would ANY American vote early without seeing the VP's debate, and all 3 of the Presidential debates? You can't vote in good conscience & responsibly without the debates!

— Kristy Swanson (@KristySwansonXO) August 24, 2020
Filmmaker Rob Reiner
The GOP has finalized its 2020 platform: Allow Donald Trump to continue to promote White Supremacy, reject Science, cozy up to Dictators, commit Federal Crimes and let Americans die. Oh, and yes continue to be a fucking Sociopathic Ignoramus.

— Rob Reiner (@robreiner) August 24, 2020
Here Are Some Polls Because You Love Polls
Kellyanne Conway Resigned But Is She Still Awful
Did Jerry Falwell Jr
Watch while his wife had affair
Participate in 3-ways with the pool boy
Participate in 3-ways with multiple men and women
Are you going to hate-watch or just follow post and vent?
FFA Politics if you wish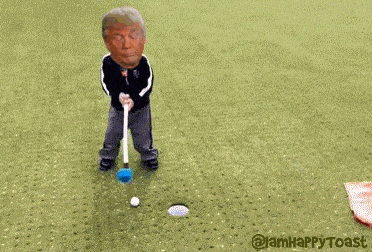 Source links with each tweet or section