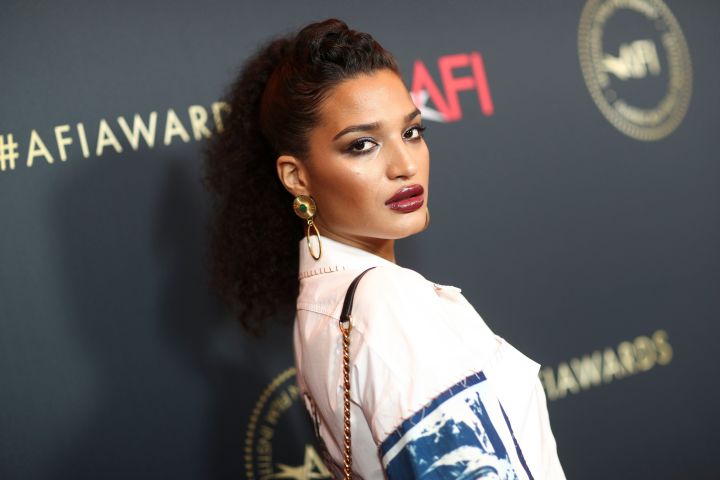 Pose actress, Indya Moore, was revealed to be dating musician, Malcolm London, a man with allegations of sexual assault stretching as far back as 2015.
If you visit his Twitter profile, you will find the current pinned tweet is him basically admitting to the allegation(s), and that there are others where he clearly acknowledges the allegations as valid and truthful.
Trigger Warning:

I spent the last month having daily conversations with many community members that led to writing this public statement in an attempt to be fully transparent & recommit myself to being accountable. I am grateful to those people.

My Full Statement Below: pic.twitter.com/pP6POGKwp2

— BLACK POWER ranger (@MalcolmLondon) February 11, 2019
[
more tweets of him trying make excuses for himself
]
I would like to publicly apologize to Troi. The harm I caused her was publicly named. I want to publicly apologize and will continue working to take full accountability. pic.twitter.com/H8xXEsoyNM

— BLACK POWER ranger (@MalcolmLondon) January 27, 2019
This process of unlearning is always ongoing. I remain accountable to the communities I serve & strive to continue making amends to the person I harmed. A lesson I take away from my process is that I am capable of committing harm even when I desperately intend not to.

— BLACK POWER ranger (@MalcolmLondon) January 6, 2019
I am grateful to all the labor gone into; not only my process but the legacy of organizing that makes these necessary conversations possible. I am not by any means some expert on transformative justice or ending rape culture.

— BLACK POWER ranger (@MalcolmLondon) January 6, 2019
I do not take lightly the neccesary committment to ending gender violence. I am committed to constantly educating myself, other men & boys on enthusiastic consent & ending rape culture. I will be off of social media while I continue to listen and reflect.

— BLACK POWER ranger (@MalcolmLondon) January 6, 2019
Twitter user @BlkAssFeminist, a victim of Malcolm London, came forward and revealed that the couple have also been spying on her as well as other victims.
In case you need evidence.

I also just found out Indya's been stalking another one of Malcolm's survivors. This shit is creepy and violent. No one wants their rapist's girlfriend following them. pic.twitter.com/DzmN28bLnS

— Kyra (@BlkAssFeminist) August 19, 2020
I keep hearing from more of Malcolm's survivors that Indya is following them and possibly even reporting shit back to Malcolm. I'm so fucking angry and creeped out.

— Kyra (@BlkAssFeminist) August 20, 2020
Another victim, @itsjujubae, also came forward with her story of assault at the hands of Malcolm London
TW: rape/SA
After 2 years of carrying this burden in my body, I'm choosing to share my truth publicly on my relationship to @MalcolmLondon in hopes to inspire serious reflection, intention + accountability to each other--in how we handle rape + sexual assault in our communities. pic.twitter.com/YT3Ays7apN

— Reverend Pastor Juju (@itsjujubae) August 19, 2020
[
Jujus long tweet thread
]
August 19, 2020
August 19, 2020
August 19, 2020
August 19, 2020
August 19, 2020
Whilst looking into tweets and trying to find out more about him, it seems as though London is also closely associated with Chicago rappers Vic Mensa and Chance the Rapper, and in June of this year, both called for his release after he was arrested in June for protesting. Chance also appeared in London's documentary in 2018, and Vic has collaborated with him on songs (post-2015 allegations).
FOR IMMEDIATE RELEASE: 1pm press conference 51st & Wentworth at 2nd district police station RE: ILLEGAL ARREST AND TARGETED ASSUALT OF MALCOLM LONDON

— Chance The Rapper (@chancetherapper) June 1, 2020
[
proof of support/long-standing friendship
]
Chance the Rapper Appears in New Malcolm London Documentary: Watch https://t.co/jEI3L4CpeB

— The Brain Box (@TheBrainBoxxx) November 13, 2018
Rapper Vic Mensa demands Chicago police release Malcolm London. And recalls the organizing and protest after Labuan Mcdonald was killed by Chicago police pic.twitter.com/MKgwGrgA4v

— Maria Ines Zamudio (@mizamudio) June 1, 2020
Sources:
1
,
2
,
3
,
4
,
5
,
6
,
7
,
8
,
9
,
10
,
11
,
12
,
13
,
14
,
15
,
16
,
17