Jason Derulo had high HIGH hopes [for a living] when he was cast in the movie adaptation of the musical "Cats." In a recent interview with
The Telegraph
, the "Watcha Say" singer turned TikTok sensation — who starred in the film alongside Idris Elba, Judi Dench, Taylor Swift, Rebel Wilson, Jennifer Hudson and James Corden — said he believed that "Cats" was the perfect role for his big screen debut.
"For the longest time, I was trying to figure out what's the perfect first role? Cats checked all the boxes," he said. "You can't get a more star-studded cast, you don't get a more respected director than an Oscar winner, and Rum Tum Tugger is a legacy role, a standout character in a classic musical."
"Even when I saw the trailer, I thought it looked unbelievable," he continued. "Like, I know some people saw it and they were terrified, but I got chills down my spine! I thought it was gonna change the world."
"It didn't pan out," he admits laughing. "With all things that leftfield, it could either be considered genius or batshit crazy."
"That's the risk you take. It taught me a lesson. You can't wait for the perfect moment, cause that might not be your moment. So you've just got to go for gold. That's how I'll move forward," he added.
Oh well, at least he has TikTok.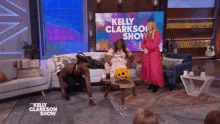 Source