Halloween candy displays have arrived even earlier this year. The Covid-19 pandemic has candy manufacturers like Hershey hedging their bets for what is typically their biggest season. https://t.co/KS7G4lKit9

— CNN (@CNN) August 11, 2020
Halloween candy is already hitting some store shelves despite the scorching temperatures.
Hershey announced that it has partnered with retailers to stock up on Halloween merchandise and candy earlier in the summer, this according to Phil Stanley, Hershey's global chief sales officer.
"More stores have started Halloween displays earlier — most have moved up their displays two to four weeks earlier" than the typical mid-August and early September arrival, Stanley said, adding that setting up Halloween displays and aisles earlier can lead to increased sales.
Not all retailers however are doing this. Target, Walmart and Walgreens told CNN Business that they would stick with the late-summer and early-fall Halloween candy stocking.
In addition to extending the season, Hershey is trying to shore up sales by limiting the "seasonally dressed" offerings and manufacturing more candy in everyday packaging, Stanley said.
With less than three months before Halloween, many festivities have already been canceled or will be dramatically altered out of fear of the nation's biggest terror: COVID-19.@hugomartin reports: https://t.co/qaYHXcnzsh

— Los Angeles Times (@latimes) August 6, 2020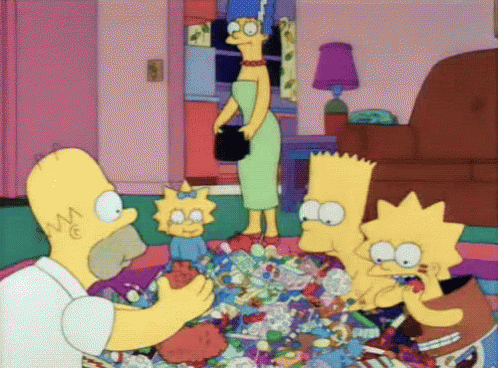 ONTD, will you be celebrating and eating Halloween candy this year?
🎃
Sources:
1
|
2