Let's face it— we're in the worst timeline. 2020 is still happening and that thought alone is upsetting. If someone were to ask me what day it was, I would immediately respond "4PM" without a single pause— without any sense of sarcasm. It's 4PM. Today is Friday. Yesterday was Friday. And tomorrow, well, it's Friday. I'm so excited. So, so excited.

So, how do we escape this void of depression, anxiety and executive dysfunction that fuses into one overwhelmingly big forever mood that can only be described as you lying in your unkempt bed while your laptop auto-plays Friends on Netflix? You didn't choose to watch listen to Friends— it just started playing, and you're facing away from the laptop, intermittently forcing your eyes shut to take your third nap of the day, and staring at that mysterious stain on your off-white wall when they inevitably open.

Well, you listen to music, and not just any kind of music, but music whose prime function is to implant itself into that part of your brain that most of us are neglecting. Music that replaces every missing piece of dopamine and serotonin with—more often than not—nonsense lyrics and slapping beats. Music whose prime objective isn't to make you feel deep— no. It's music that makes you just want to drop everything you're doing at the moment, grab a hair brush, and just sing along.

Some call it EARWORMS, but since we're in a literal pandemic, we need something much stronger— and I call those EARLEECHES. Here's a list of some you may have forgotten, but don't worry because the lyrics are in your heart.
1. "Can't Fight the Moonlight" by LeAnn Rimes (2000)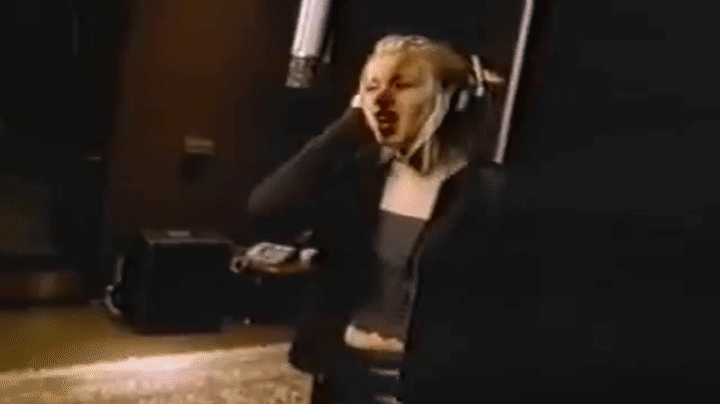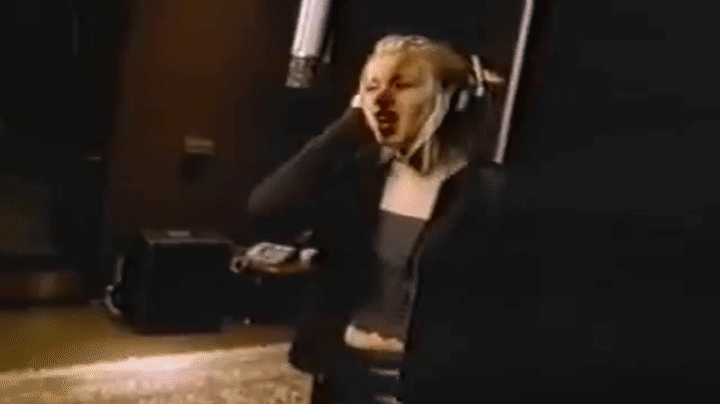 🅈🄾🅄 🄲🄰🄽 🅃🅁🅈 🅃🄾 🅁🄴🅂🄸🅂🅃
🅃🅁🅈 🅃🄾 🄷🄸🄳🄴 🄵🅁🄾🄼 🄼🅈 🄺🄸🅂🅂
🄱🅄🅃 🅈🄾🅄 🄺🄽🄾🅆
🄱🅄🅃 🅈🄾🅄 🄺🄽🄾🅆 🅃🄷🄰🅃 🅈🄾🅄 🄲🄰🄽'🅃 🄵🄸🄶🄷🅃 🅃🄷🄴 🄼🄾🄾🄽🄻🄸🄶🄷🅃
🄳🄴🄴🄿 🄸🄽 🅃🄷🄴 🄳🄰🅁🄺
🅈🄾🅄'🄻🄻 🅂🅄🅁🅁🄴🄽🄳🄴🅁 🅈🄾🅄🅁 🄷🄴🄰🅁🅃
🄱🅄🅃 🅈🄾🅄 🄺🄽🄾🅆
🄱🅄🅃 🅈🄾🅄 🄺🄽🄾🅆 🅃🄷🄰🅃 🅈🄾🅄 🄲🄰🄽'🅃 🄵🄸🄶🄷🅃 🅃🄷🄴 🄼🄾🄾🄽🄻🄸🄶🄷🅃
🄽🄾, 🅈🄾🅄 🄲🄰🄽'🅃 🄵🄸🄶🄷🅃 🄸🅃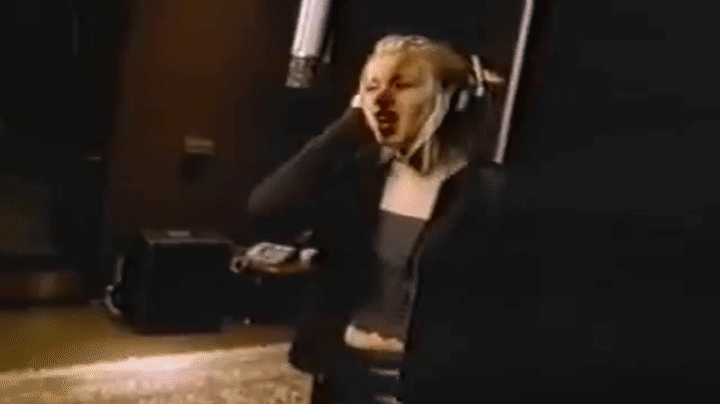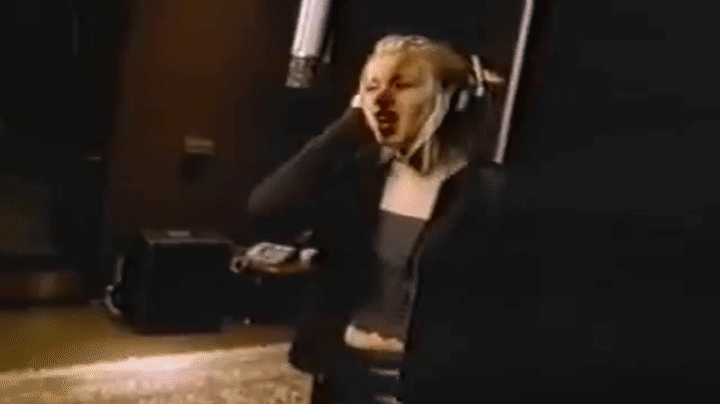 2. "Steal My Sunshine" by LEN (1999)
I designate this track as a big F.U. to COVID-19. That musty plague may have stolen my summer, but not my sunshine



3. "He Wasn't Man Enough" by Toni Braxton (2000)


𝕕𝕒𝕣𝕜𝕔𝕙𝕚𝕝𝕕

𝕠𝕠𝕠𝕠𝕨𝕠𝕠𝕠𝕠 𝕪𝕒𝕒𝕒𝕒

𝕥𝕠𝕟𝕚 𝕓𝕣𝕒𝕩𝕥𝕠𝕟

𝕠𝕠𝕠𝕠 𝕪𝕒𝕒𝕒𝕒 𝕪𝕖𝕒𝕒𝕒𝕒𝕙

𝕕𝕒𝕣𝕜𝕔𝕙𝕚𝕝𝕕

𝕪𝕖𝕖𝕒𝕙

𝕝𝕚𝕤𝕥𝕖𝕟 𝕘𝕚𝕣𝕝

4. "Underneath It All" by No Doubt feat. Lady Shaw (2002)

A beautiful slow tempo track that's perfect for daydreaming about those good days before Gwen Stefani was attached at the hip to

People Magazine

's Sexiest Man of the Year 2017... Blake Shelton... ...... ...

5. "Too Little Too Late" by JoJo (2004)

When I was 11 years-old, I used to stand by the bus stop at an appropriate distance from other people with my 1GB Wal-Mart Mp3 player, and when that last part came on. I would have to use all of God's strength within me to not start belting at the top of my lungs like I was actually JoJo flailing around in the pouring rain

6. "Someone To Call My Lover" by Janet Jackson (2001)

Janet Jackson's magnum opus pop track. So full of happiness and love; and most importantly, a constant reminder that Justin Timberlake deserves to fold a plastic frisbee into a taco, lube it up, and swallow it for what he did to Queen Janet

#JusticeForJanet7. "(You Drive Me) Crazy" by Britney Spears (1999)

BAAAAAAAAY-BEEEEEEH, Britney literally commands you to "SING IT!" then she tells you to "STOP!" and then "SING IT!" And those early era Britney vocal runs? This song is what power sounds like

8. "So Into You" by Tamia (1998)

I could be literally staring at a toaster while this song is playing, and go into R&B montage-mode, singing directly to said kitchen appliance. I don't mean that the toaster is a tool I'm singing with, but truly something special that I'm in love with. The toaster is a person. That's how hard Tamia hits

9. "Goodies" by Ciara feat. Petey Pablo (2004)

A criminally underrated track from Ciara's debut LP, only because its follow-ups "1, 2 Step" and "Oh" slapped the living hell out of 2004/2005. Ciara just has too many bangers. "Goodies" is still >>>>> and it's a felony to not attempt the matrix dance she does in the video at least once in your life while listening

10. "Come On Over (All I Want Is You)" by Christina Aguilera (2000)

This song, and every single Christina Aguilera released from her debut LP

Christina Aguilera

(1999), counts as an earleech. A+++ for her solidly Y2K aesthetic for this single

11. "Tell Me" by Groove Theory (1995)

A track that can transport you from standing in line at Whole Foods to the souliest of trains in the cool Black '90s

12. "AM to PM" by Christina Milian (2001)

The song is called

AM TO PM.

No explanation necessary

13. "Don't Phunk With My Heart" by Black Eyed Peas (2005)

Okay, okay, okay. I know. Black Eyed Peas. Don't roll your eyes at me... listen. They've had questionable hits, but this isn't one of them. It's an answer. @ me

14. "Men In Black" by Will Smith (1997)

The "Forget Me Nots" sample combined with Coko from SWV sanging tf outta the background vocals and Will Smith's corny rapping about being a space agent or whatever? Talking 'bout bouncing, sliding, taking walks, then FREEZE *chef's kiss* x1000

15. Like Me by Girlicious (2008)

ARGUABLY, THE BEST TRACK ON THIS ENTIRE LIST. IT'S THE TRUTH AND THE TRUTH DON'T LIE. IT WON SONG AND RECORD OF THE YEAR AT THE GRAMMY AWARDS IN A BETTER TIMELINE WHERE TRUMP LOST THE ELECTION AND COVID-19 DOESN'T EXIST
ONTD! What are some of your favourite earleech-y songs that consume your entire being from the moment it starts playing? No restrictions! Rated or underrated, throwback or current tracks— if it's an earleech, it's an earleech!