Slutwave, or what some would call slutpop, is a majestically camp genre of musique that found its prominence in the early oughties, and still sees its influence in the discography of today's pop stars— though toned down at least 57% from its hey-days.
These tracks regularly cemented the Aryan girl next door's act of simply being an embodiment of homely innocence, to the action of leaving that innocence right at home. Leaving said innocence at home, without a babysitter, and just enough money for it to order a 1 topping medium-sized pizza.

These tracks show up 4 minutes late to the Uber waiting outside to take them to the closest, sweatiest club that offers free admission with the presentation of their student IDs. They get in for free, but still invite the—more often than not—Black bouncer to come in and spit a verse while they dance like every one's watching. There's a lot of nuanced discourse that can expand on just how problematic that is, but we're still in quarantine, so, let's talk about that another time.
For now, let's just pretend we're all in another plane, dancing in filth while wearing gauche micro-skirts. Let's believe that everything is fine for a few minutes— it's called self-care.
1. "I Wanna Be Bad" by Willa Ford feat. Royce da 5'9" (2001)
THE quintessential slutpop anthem by former pop siren, and current interior designer, Willa Ford. She unfortunately released her first LP, the expertly titled Willa Was Here, around the time that the 9/11 tragedy happened. Her own personal tragedy also happened— caused by Nick Carter stans who created hate websites on Geocities dedicated to her because they couldn't date Nick Carter.
2. "I'm A Slave 4 U" by Britney Spears (2001)
The track is literally called "I'm A Slave 4 U." Britney "all you people look at me like I'm a little girl" Spears danced with figurative penis a giant yellow snake called Banana draped around her shoulders as she stomped on every other performance at the 2001 VMAs. This song, it's album, it's era, and her career aesthetic following it, cemented Ms. Spears as an icon.
3. "Intuition" by Jewel (2003)
Jewel put down her acoustic for a sec in 2003, and tried to do a commentary about slutwave with this track, but it ended up turning into the musical equivalent of Showgirls (1993), and my God, was I absolutely here for it. Still am.
4. "Irresistible" by Jessica Simpson (2001)
One minute, Jessica Simpson was singing about how she and her flower wanted to "love you forever," and the next, she was up close and personal. With a hook, now inescapable, that made my 7-year-old bb queer-self screech the lyrics to anyone who would listen. I was hardly able to breathe; however, I didn't die because I could mirror Jessica's choreography while putting my all into concentrating on belting the song.
5. "Scandalous" by Mis-Teeq (2003)
Kind of a deep-cut, but a great track nonetheless. The primary single from the Academy Award snubbed film Catwoman (2004) took the Ashleys catchphrase from Recess and turned it into an authentic banger. It slaps, like Catwoman does in the movie, what else can I say?
6. "Not Such An Innocent Girl" by Posh Spice (2001)
"I've got a secret rose tattoo, I'm dying just to show to you. I'm not as shy as you think I am..." (Beckham 2001). Not much more to say except that I'm genuinely upset that Posh Spice quit releasing solo music after this album.
L
7. "He Loves U Not" by DREAM (2001)
A bit of a controversial opinion, but I think this drink of scotch has been well-aged into slutpop territory. A bop. A banger. A DREAM. These white girls were dancing their hearts out in pink pleather, and I salute them for it. #JusticeForDream

8. "Dirrty" by Christina 'Xtina' Aguilera feat. Redman (2002)
That not how you spell 'dirty'— and that's why it's brilliant. "Dirrty" introduced the world to Xtina, and Stripped, her finest work of art yet. She also managed to invent the "slut-drop" dance move into the mainstream. Xtina remains the first, and only, pop girl to have danced in a flooded room lined with overflowing urinals. That scene inspired Lady Gaga and Ariana Grande's Billboard Hot 100 #1 collaboration "Rain On Me" (2020).
9. "Rumors" by Lindsay Lohan (2004)
The dance break speaks for itself.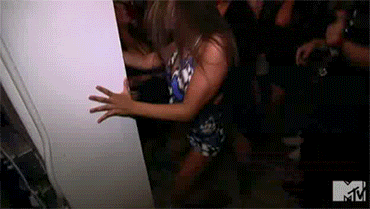 ONTD, what's a slutwave-y song (from any era) that makes you feel like a video vixen?