HAPPY MIRACLE DAY pic.twitter.com/vx3U92xaFu

— Demi Lovato News (@justcatchmedemi) July 24, 2020


Just a few days after accepting her boyfriend (and now fiancé) Max Ehrich's proposal, Demi Lovato is on cloud nine. July 24th marks the two-year anniversary of the day she experienced a neat-fatal overdose on fentanyl, a day Demi now calls her "miracle day."

"I'm so blessed to have one," Demi wrote in a recent Instagram post. "It represents how the [doctors] at Cedar's-Sinai saved my life. How my life has become something beyond my wildest dreams. Only 2 years after that terrible day, I'm engaged to the love of my life. I can genuinely say I feel free of my demons. Each and every one."

Source, 2, 3, 4, 5




🤍 @maxehrich took this after telling me to close my eyes on the way to propose to me 🥺🥰 Love you honey.. pic.twitter.com/MnyvUpxibr

— Team Demi (@ddlovato) July 24, 2020


Demi credited self-love, her relationship with God, and her friends and family for helping her get to this point.

"Thank you God for this peace and understanding but most of all giving me the strength to fight through my darkest times. Thank you to my family, friends and fans for always supporting me and respecting my privacy regarding this journey. I love you all," she wrote.

Max also commented on her Instagram post: "I couldn't not video this moment. You are the most resilient, strong, compassionate, beautiful angel. I cannot imagine my world without you in it and I'm grateful beyond words that God kept you here. I love you so much and can't wait for our future."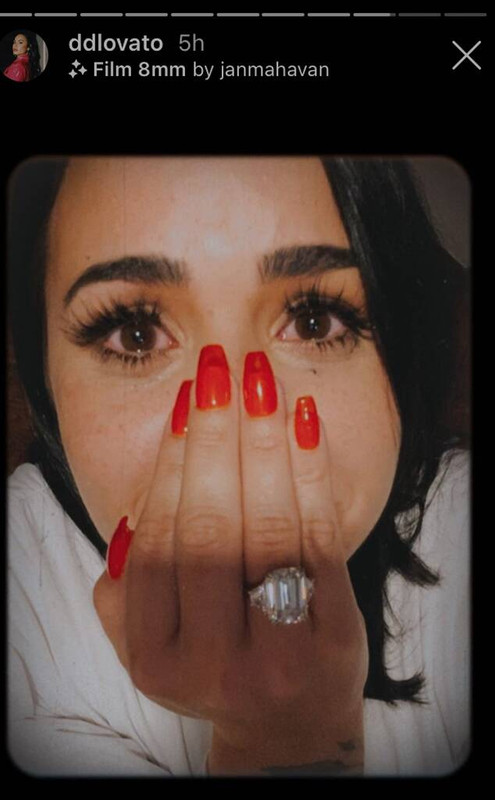 While many fans are ecstatic about Demi's engagement to Max, others hold some reservations.

Selena Gomez fans have pointed out that Max used to be a huge Selena stan, participating in group chats about Selena and referring to her as his "wife" or "future wife" various times. In a since-deleted tweet, Max wrote: "I'm going to marry @selenagomez."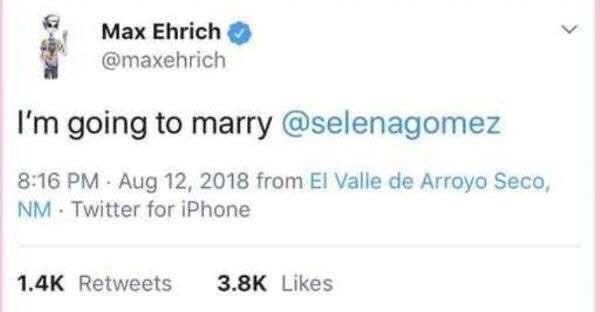 Insiders have claimed that Max planned to propose to Demi just a month into their whirlwind relationship. The couple have been together since March, at the start of quarantine.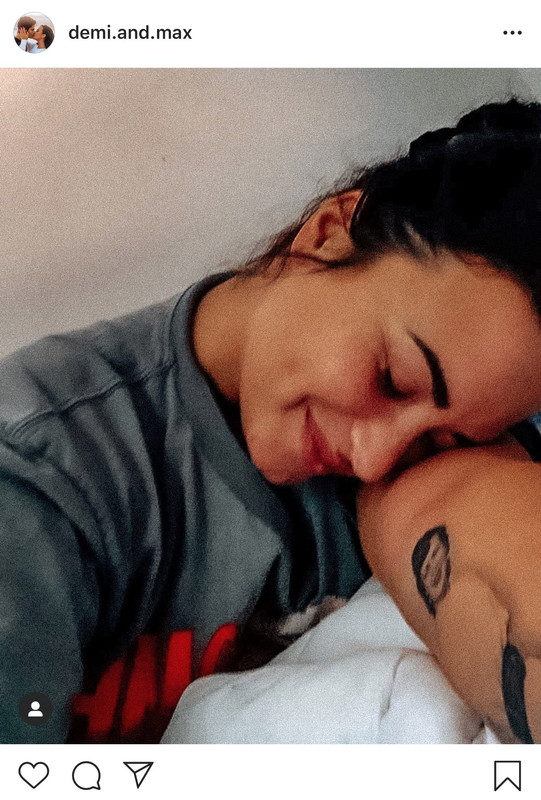 Still, for now, both seem very happy about the engagement, as do their friends and family. "They both always knew they were each other's perfect match," a source told E! News. "Demi has been in love with Max since the second they went on their first date. They have been inseparable since."


Source, 2, 3, 4, 5