Insider recently chatted with Vietnamese actress Van Veronica Ngo, who had several scene-stealing turns in Netflix films this year, such as Da 5 Bloods (as Hanoi Hannah) and The Old Guard (as the immortal Quynh).

* Ngo was raised in Norway and returned to Vietnam, where she pursued a career as a model and pop star. She later transitioned into acting and starred in several blockbuster hits there, including The Rebel and Furie (currently streaming on Netflix). She also started taking on roles in other Netflix films like the Crouching Tiger, Hidden Dragon sequel and Bright, but finally got her big break as Paige Tico (or Rose Tico aka Kelly Marie Tran's sister) in The Last Jedi. Ngo says she knew little about what she was actually doing in the film because there was so much secrecy around the production.

* She later got calls to talk to Spike Lee and Gina Prince-Bythewood for her roles in Da 5 Bloods (where Hanoi Hannah is seen making radio broadcasts telling the black GIs to turn against the USA) and The Old Guard respectively. She was offered the latter role after Charlize Theron watched Furie and was impressed by her performance.

* Ngo was offered the role of Noriko (who is Japanese) from the comics. However, she insisted that her film character should instead be Vietnamese, to reflect her own heritage. "I read the script and I told Charlize about wanting to really relate to the character by acknowledging me as a Vietnamese actress," Ngo said. "China cinema is so dominant over all the Asian countries. For Western audiences, we all have black hair and brown eyes and we're all Chinese and I don't like that. I'm proud of my country, my nation, my people. We have a long history in cinema so it should be embraced. Every character I play in Hollywood I would love to show that pride of my nation." Theron and Prince-Bythewood agreed, and the latter was actually the person who found the name Quynh, which Ngo loved.

* A sequel has not been commissioned yet, but if it is, Quynh will likely be important based on the source material

[

spoilers!

]

(where she/Noriko kidnaps Booker and becomes the main antagonist - a global crime boss type, and also had a past romantic relationship/present bad blood with Andy)

.


THE OLD GUARD is breaking records! The Charlize Theron blockbuster is already among the top 10 most popular Netflix films ever — and Gina Prince-Bythewood is the first Black female director on the list.

The film is currently on track to reach 72M households in its first 4 weeks! pic.twitter.com/pM8vOTNa6m

— NetflixFilm (@NetflixFilm) July 18, 2020


Netflix also announced that within less than 2 weeks of streaming, The Old Guard was already one of its top 10 all-time movies (note: recently revealed stats showed Netflix using '2 minutes of viewing' as a criteria for stream counts). This also makes Gina Prince-Bythewood the first Black woman to direct a film on the list. It is estimated that within 4 weeks, the movie would be streamed in over 72 million households. That would put its placement on the all-time list as such, based on this earlier post:

1. Extraction – 99M
2. Bird Box – 89M
3. Spenser Confidential – 85M
4. 6 Underground – 83M
5. Murder Mystery – 83M
6. The Old Guard – 72M (estimate)
7. The Irishman – 64M
8. Triple Frontier– 63M
9. The Wrong Missy – 59M
10. The Platform – 56M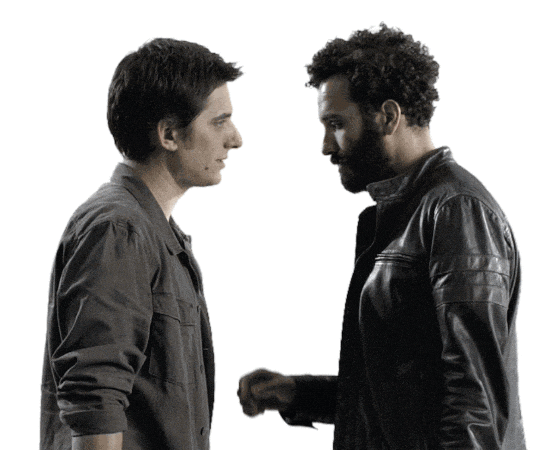 Sources: 1, 2