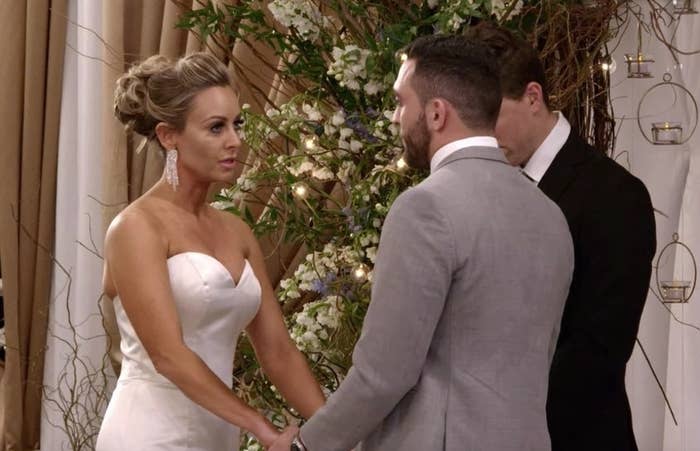 Quarantine hit Love is Blind is back in the news for the reason that messy bitch Jessica has been revealed to not be the most problematic half of the Mark/Jessica pairing on the show, as Mark has now been outed as a cheater apparently. To summarize below:





After filming, Mark started dating LC, one of the women who didn't end up paired after initially vibing with Barnett (now married to Amber in an insane stroke of desperation)


Someone on the Love is Blind reddit posted that their coworker was dating Mark and included a photo from the coworker's Facebook, which LC then SAW and commented (apparently she checks the Love is Blind reddit?) that she didn't know and now had broken up with Mark


​



In addition, when this exchange was reposted on Instagram by E!, someone commented that Mark had been sleeping with other women at the studio he trained at during the show, to which Jessica responded: "Wow. News to me, I only knew about one."




ONTD, do any of these people deserve love? Also, is Jessica beyond redemption or does this make her more sympathetic at all?

Source 1 I Source 2