10. Gay Thor, i mean... PC George Kiss


TV Show: Hollyoaks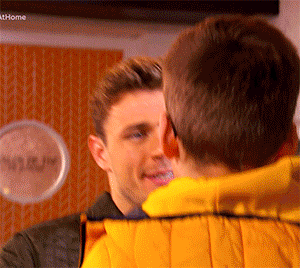 It's always nice to see refreshing new faces in LGBTQI+ friendly Hollyoaks, but the arrival of PC George caused quite a few gasps, cause, the face + voice combo makes him look like the lost Hemsworth brother. Also, John Paul is back! Watch a clip:



[

🏳️‍🌈 QUEER CONTENT OVER HERE - J.K. Rowling not invited 🏳️‍🌈

]






9. Simone


TV Show: Dispatches from Elsewhere



It's hard to outshine Sally Field, yet trans actress Eve Lindley stole the show during the first season of Dispatches from Elsewhere, and we kinda rooted for her and Jason Segel's character. SHE MADE JASON SEGEL LIKEABLE. THAT'S HOW GOOD SHE IS!!! Hopefully we'll get to see a lot more of her.




8. J.J.


TV Show: Council of Dads

Blue Chapman is a 7 year old trans actor, and he plays JJ, a 7 year old kid, part of the family. If you haven't seen this show. You must! The pilot has a great scene in which a Karen tries to put a dress on him and his mom sets her straight. Also, J. August Richards came out for this show, in which he plays a lovely dad.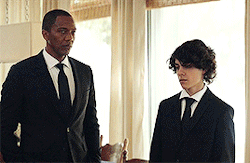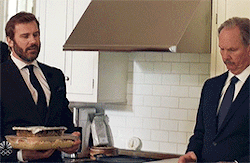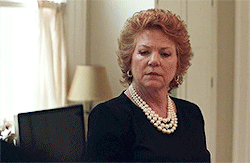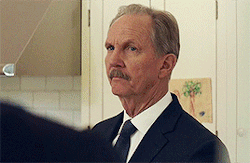 7. Every LGBTQI+ character in the 9-1-1 franchise


TV Show: 9-1-1 / 9-1-1: Lonestar



The 9-1-1 franchise has snatched procedurals' wig becoming a very charming, funny and engaging show. Also, it's incredible diverse, more than most procedurals out there, so... I guess 'Thanks Ryan Murphy'? (ugh).




6. Dreamer


TV Show: Supergirl



Nia Nal (Dreamer) is the first transgender superhero but she totally kicked ass this season, especially during the episode in which she stood up to a growing epidemic of violence against the transgender community and her pursuit of a transphobic catfish.


NIA NAL SNAPPED. @NicoleAMaines pic.twitter.com/NTe607pd1l

— quynh (@I_corq) March 16, 2020





5. Kate Kane a.k.a. Batwoman


TV Show: Batwoman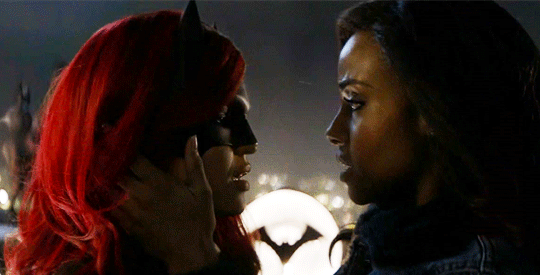 Sure, Ruby Rose is out and she couldn't act but you gotta give props to The CW and the Arrowverse for putting out there a show with an out superhero lesbian female lead (Sorry Xena, i said Out!). And apparently is getting better (i hear). Here's hoping the new Kate Kane is a good one!




4. Every character in Pose


TV Show: Pose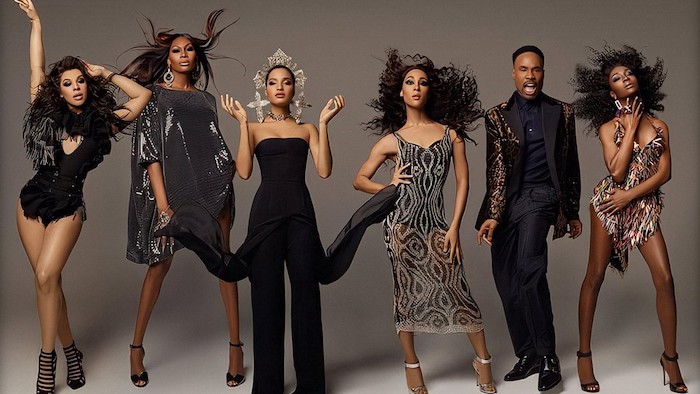 I mean... they 👏 deliver 👏 every 👏 single 👏 episode.👏 And are not fucking afraid to deal with every heavy issue affecting the community. And if you haven't seen this clip yet, you should:






3. Jules


TV Show: Euphoria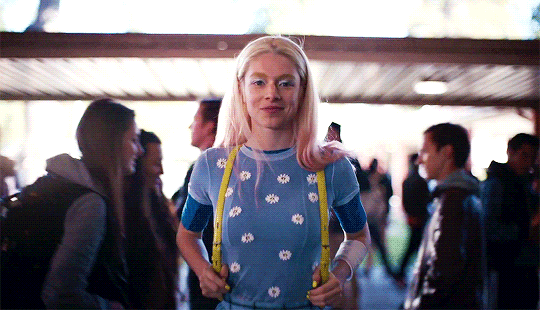 A super talented trans actress playing a super complex role and falling in love with her lesbian(?) friend who relapses into her addictions. Euphoria is actually quite heavy, but so good. And Hunter Schafer was AH-MAH-ZING in it. Can't wait for season 2.




2. David & Patrick


TV Show: Schitt's Creek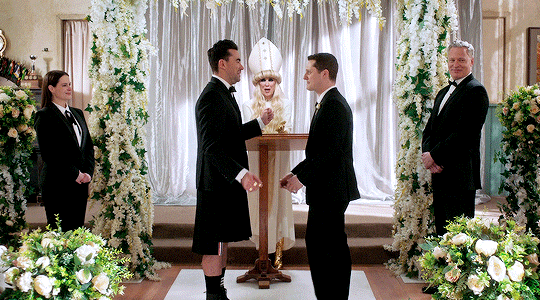 Schitt's Creek was the feel-good show of the last few years but also an incredibly sweet gay love story and a beautiful surprise to see a couple so affectionate with each other. The series finale wedding was the perfect final present.




1. Annalise Keating


TV Show: How To Get Away With Murder

After MAAAAANY years of delivering one of the most complex and beautiful characters on TV, Annalise Keating said goodbye in what could easily be one of the best performances of the year. Also, quite poignant during these days. Please take a minute to watch this and appreciate our bisexual queen:



"What I am is a survivor. I survived getting taunted by the N-word when I was in grade school. I survived the sexual abuse by my uncle when I was eleven. I survived losing my first love Eve, because I was scared to be gay. Then the death of my son in a car accident, the murder of my husband, then alcoholism, depression, grief, and every death leading up to this trial. But today, you decide. Am I a bad person? Well the mask is off, so I'm gonna say yes. But am I the criminal mastermind who pulled off a series of violent murders? Hell no. Who I am is a 53 year old woman from Memphis, Tennessee, named Anna Mae Harkness. I'm ambicious... black...bisexual...angry...sad...strong...sensitive...scared...fierce...talented...exhausted...and i am at your mercy."

I'm just happy she had her happy ending:



----------

Source: 1, 2, 3, 4

ONTD, any LGBTQI+ characters you loved this past year?