i repeat FUCK JAKE PAUL he's a millionaire looting while people are outside protesting, getting shot with rubber bullets, teargas, beat by cops etc. pic.twitter.com/qgNavkNZwy

— theodore. (@SUGARClNEMA) May 31, 2020
Piece of Shit YouTuber and multimillionaire Jake Paul was filmed with others allegedly looting Fashion Square in Scottsdale, Arizona during protests. He's currently trending on social media and is rightfully being called out and dragged.
jake paul has a 19 million dollar net worth and a giant platform consisting of mainly kids, and he's out here looting whilst others get teargassed and beat? fuck off he really isn't shit

— dani BLM (@LOVERSHSLOT) May 31, 2020
some people were saying Jake Paul didn't stay or wasn't doing anything wrong but here he is very clearly at Fashion Square lighting fireworks with friends. all of this for content. pic.twitter.com/coeVzJa94z

— theodore. (@SUGARClNEMA) May 31, 2020
NOT JAKE PAUL LOOTING?? this is not a fucking vlog opportunity or a game. people are dying and fighting for their lives. for you to go out to loot a mall and not show up to the peaceful protests this afternoon?? flipping off a cop is not allyship you're just being an asshole

— ashlee|| BLACK LIVES MATTER (@letsfukindance) May 31, 2020
i am so fucking angry abt scottsdale fashion square being looted. it was not part of BLM phx metro (black-led + protesting downtown). jake paul + his other rich white friends are capitalizing off of this for attention + notoriety while doing nothing to support the actual movement

— aditi/ BLM (@tiredsocialism) May 31, 2020
You truly can't make this shit up. Racist piece of shit white boy Jake Paul lives out his looting/riot wet dream fantasy at Fashion Square. Get the fuck out of here. pic.twitter.com/pdJtC6H5AS

— as(s)thmatic aisha 🍉 (@oreozxrry) May 31, 2020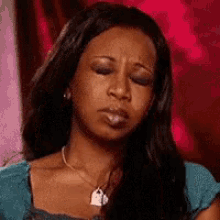 Sources:
1
|
2
|
3
|
4
|
5
|
6