We have liftoff. History is made as @NASA_Astronauts launch from @NASAKennedy for the first time in nine years on the @SpaceX Crew Dragon: pic.twitter.com/alX1t1JBAt

— NASA (@NASA) May 30, 2020

Tweet

. For the first time in 9 years, America sent a manned crew into space

. The launch was originally scheduled for last Wednesday but was scrapped with only minutes to launch due to bad weather conditions

. For the first time ever, a private company partnered with NASA to build and launch the space ship

. Two astronauts are on their way to the International Space Station (ISS). The trip takes ~19 hours

Elizabeth Banks Actress, Director, Writer, Producer (Wet Hot American Summer, Scrubs)
Tweet

I cried. Space travel really inspires me. #nasa #SpaceX congrats on today's launch and safe journey - wow pic.twitter.com/PsrWE4deRr

— Elizabeth Banks (@ElizabethBanks) May 30, 2020



More True Celebrities

Behind another cut to save your browser

[

Spoiler (click to open)

]



Jamie Lee Curtis, Actress (The Fog, Roadgames)
Tweet

Watching the launch. The moments before with their families. The air hugs. The thumbs up. The bravery. The bold ideas. The innovation. The thousands of people coming together. 🇺🇸@SpaceX @elonmusk @NASA

— Jamie Lee Curtis (@jamieleecurtis) May 30, 2020


Doug Liman, Director, Producer (Swingers, Suits)
Tweet
Liman was there in person because he's the Director for the film that will actually shoot in space. He was there for early research.

As we launch into the future we can never forget the past - go @SpaceX go @NASA go @AstroBehnken go @Astro_Doug pic.twitter.com/eHvnQNnZPY

— Doug Liman (@DougLiman) May 30, 2020


Mike Drucker, Comedian, TV Writer (Full Frontal, The Tonight Show)
Tweet

Astronauts will be horrified to come back to Earth and find out there was no twist ending where everything changed https://t.co/IKUiIhYupJ

— Mike Drucker (@MikeDrucker) May 30, 2020


Mike Flanagan, Writer, Director (Doctor Sleep, The Haunting of Hill House)
Tweet

Finding myself a bit jealous of these lucky astronauts who get to leave planet Earth right now https://t.co/OoUNB6Yd3v

— Mike Flanagan (@flanaganfilm) May 30, 2020


Kirstie Alley, Actress (Star Trek II The Wrath of Khan, It Takes Two)
Tweet

Congratulations @elonmusk and @SpaceX EPIC LAUNCH INTO THE FUTURE!!! thank you🚀🚀🚀🚀🚀🚀🚀🚀

— Kirstie Alley (@kirstiealley) May 30, 2020





What Has Space Exploration Brought Humanity

A partial list: Artificial limbs, scratch resistant lens (contacts, sunglasses, protective glasses), insulin pump, firefighting equipment, DustBuster©, LASIK surgery technique, shock absorbers for buildings, solar cells, weather satellites, communication satellites, water filters, improved vehicle tires, wireless headsets, adjustable smoke detectors (prevents false alarms as a result of environment), invisible braces, freeze dried foods, camera phones, CAT scans, baby formula, Lifeshears (jaws of life used with cars or buildings to rescue occupants), grooved pavement (used on runways and some surface highways and streets to channel water and reduce accidents), memory foam, fitness machines, home insulation, infrared thermometers, ice-resistant planes, portable computers, LEDs, 3D food printing, computer mouse, athletic shoe components (shock-absorbent rubber used in helmets, now common in track shoe soles)


Ontd did you watch the launch? Did you know all the things we have because of space exploration?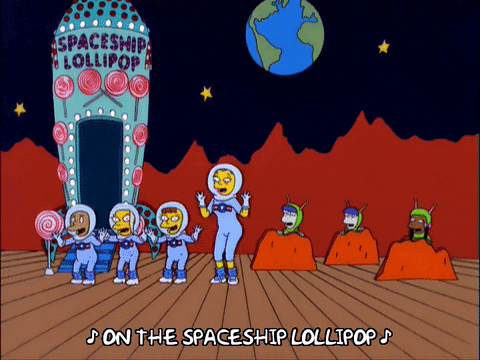 Sources with each tweet