This is a follow-up to Part 1, Part 2 and Part 3

There are ONTD Post and there are ONTD Legendary Posts. Those that stand the test of time and become iconic years later.



As always, *click the titles to go to the post/threads and read the hilarious comments*




10. Shauna Sand Caught Having Totally-Real-Not-Fake Sex On The Beach


So Shauna went to St. Barts to have some nice time, but she ended up 'getting caught' in a bit of a racy sex photoshoot. Even for ONTD sttandards. Remember the Ass-hair?! HOW DO YOU FUCK WITH THAT MUCH SAND IN YOUR COOCHIE?!!!


9. The OG Diana Jenkins Post.


This was the first blind item that revealed Hayden Panettiere liked to be abused and was part of a high class call girl/party-girl ring for Arabs, Wall Street, DC, Royals, and Hollywood elites run by Diana Jenkins. The comments started to bring receipts about more accusations, and user got so freaked out because they were at the library and thought someone was gonna stalk them home for commenting in that post. Then everyone thought RDJ was the one spilling all the secrets. IT. WAS. WILD.


8. Good, fuck them both for thinking they could be happy

</a>
A regular post about Supergirl divorcing her husband (who we later found out was an abusive piece of shit) gave us one of the few phrases that round up ONTD's sentiment about everything.


7. Dracula is alive...or i guess not.


The first historian who liked Dracula to Vlad the impaler passed away but 'ONTD can't read©' so everyone thought the guy was actually Dracula who'd been found alive. TBF, that man is so unfortunate looking.


6. Hannibal is an ONTDer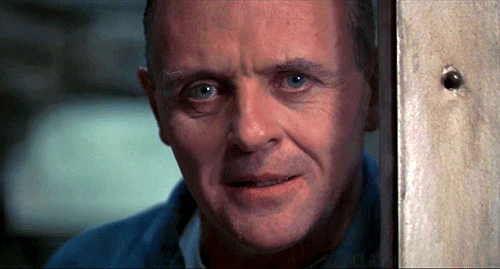 Well, Hannibal and Will over here apparently want to eat some people. *Sprays holy water*

Creepy Bonus: ONTDer killed her step-dad.


Hi? Police? I'd like to report a crime...


5. 18 Things that have more chemistry than Shawn Mendes and Camila Cabello
I mean, they're still trying. LOL. My favourite has to be this one:

god trying to add chemistry between shawn mendes and camila cabello pic.twitter.com/xf1VqlWiRl

— 𝔖𝔱𝔬𝔭 𝔟𝔢𝔦𝔫𝔤 𝔞 𝔟𝔦𝔱𝔠𝔥 𝔭𝔩𝔢𝔞𝔰𝔢 (@prominentbabee) September 7, 2019
4. Kanye gets ignored for Dick Critique

A post about Kanye's debut in KUWTK goes OT when the first comment is an ONTDer asking if his diq is ok. The OG post doesn't have the pics anymore, but click the title for the NSFW version in The Way Back Machine.


3. Chrissy Tiegen's Airport Post, Part I: Recline-gate


We've mostly been a tight community but ONTD has never been more divided as through Recline-gate. A Chrissy Tiegen post became World War 3 about if you should you recline your seat during a flight or not?


2. Chrissy Tiegen's Airport Post, Part II: Two Girls, a guy and a handjob at a plane


That Chrissy Tiegen post was legendary cause it also gave us this greek tragedy on a plane about the ONTDer who sat next to her best friend giving a handjob to her crush.


1. BUM-YEAST!


An Australian radio host made her coworkers a Bread with Vaginal fluids, clearly ONTD had to step up and turns out Bum-Yeast is a thing.

Source: 1,2,3,4,5,6,7,8,9,10,11,12

ONTD, any more legendary posts?