With all the wank as of late and us all being under quarantine, I want to reminisce on a time before all this....


Think back, it's Friday night, Gaga just dropped Born This Way, your iTunes playlist is full of bops like Teenage Dream, Only Girl, and Hold It Against Me. The president was Obama and Trump was merely a reality star. The biggest controversy from Nicki was whether or not she was a rapper or a popstar. Rihanna always gave you an album for the new year. You and the gorlz lose your voice screaming along "last Friday night....do it alllllll again" as you down your 5th vodka soda. This is...the pop girl domination.

It was a time when the colors were neon, the BPMs were up, and the personalities were the star of the show. You know the names: Bey, Gaga, Nicki, Rih, Britney, Katy, Taylor.

Let's take a look back at a time that we can collectively say birthed internet pop star stan culture we've come to loathe and love at the same time



Is she in on the joke or is she not: Lady Gaga
2008 me was spent hours trying to find the singer who said "just dance gonna be okay" so I can have it as my ringtone. As time went on I was aimlessly watching The Hills with her on it
#tbt to the time she side-eyed Whitney bc she couldn't zip her outfit.

Lady Gaga was arguably the spear-head of the pop girl domination. It seemed the more outlandish she became, the more her fellow contemporaries followed.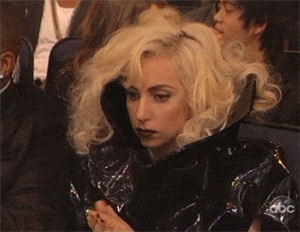 Gaga was arguably at her peak with Bad Romance and Born This way. It was guaranteed that no matter what she dropped, it would become a hit.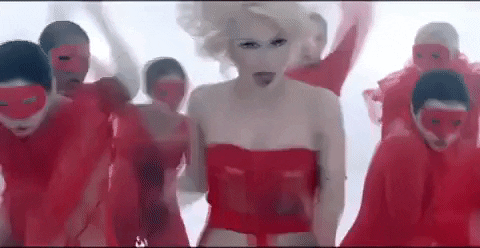 Her fashions were dissected every time she walked the red carpet, getting more outlandish as time went on.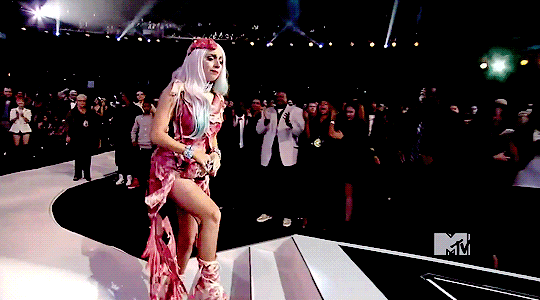 Honorable mention for this flawless gem that should've been a single


Radio Britney Renaissance
After a rough few years, everyone was rooting for Britney to succeed and that she did. 2008's Circus was a huge success and followed by a successful world tour. She dropped bangers such as the underrated 3, Hold It Against Me, and the iconic Till The World Ends. Despite Britney's meteoric career, she was blacklisted from radio for a while due to a failed contract with Clear Channel for a tour. 2011's Femme Fatale became her first album to have 3 Top 10 Singles: Hold It Against Me (#1), Till The World Ends (#3), and I Wanna Go (#7)



The Femme Fatale era was a polarizing one. While Britney was getting hit after hit, fans noticed that her personality seemed off. A lot more muted than the Britney of 2000.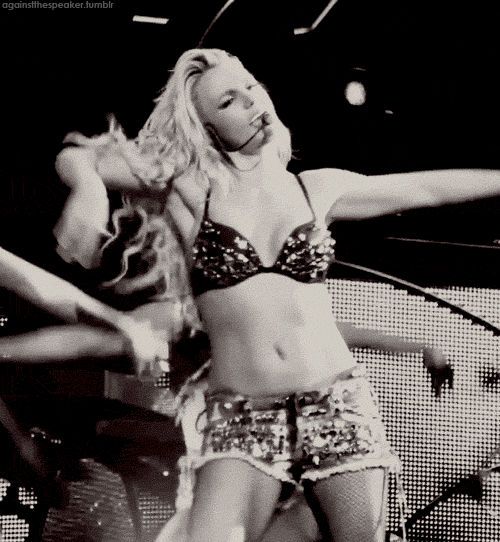 She did a brief stint on X-Factor, which was a mess, but it gave us iconic gifs and introduced the world to Keesha




Honorable mention for what should have been a single


Before The Digital Drop: Beyonce
Before Beyonce became the behemoth that she is now, she was on the same level of the white pop girls chasing the charts. The Sasha Fierce era was arguably Beyonce trying to compete for radio hits. She did so successfully with the monster classic Single Ladies then she put a ring on it and left ya'll single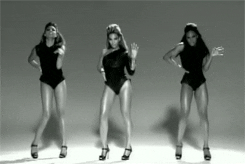 2011's 4 put Beyonce in an interesting position. She released the lead single "Run The World (Girls)" to a lukewarm reception and the question began to be asked: was Bey beginning to flop?. While 4 did not enjoy the same commercial success, fans suggest that it is one of her best bodies of work at the time. In my opinion, 4 was the beginning of what culminated in Lemonade. We just didn't know it yet.

Can we talk about this iconic pregnancy reveal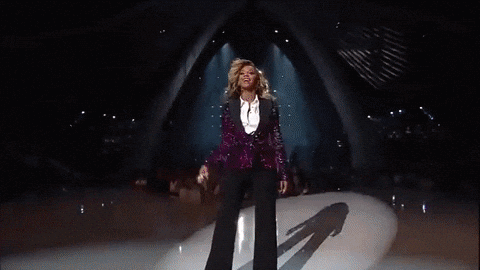 Honorable Mention for a song that should've been bigger



Candy Colored Chart Topper: Katy Perry
Unless you were living under a rock in 2010, you could not escape "California Gurls".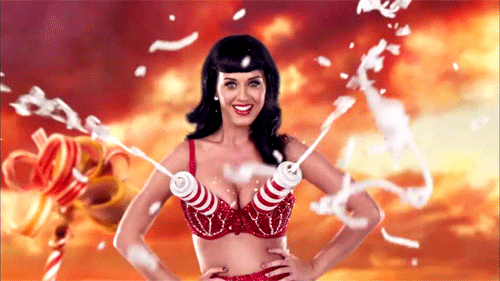 Don't act like you didn't think your man with the neon Kanye glasses was your Teenage Dream.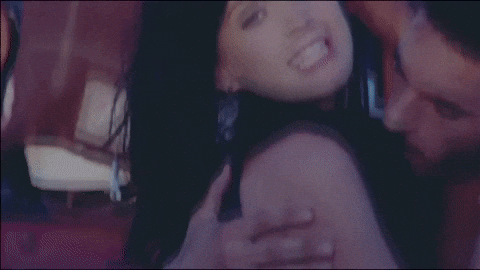 2010's Teenage Dream tied the record for most #1 singles from one album with California Gurls, Teenage Dream, Firework, ET, and Last Friday Night (TGIF) all peaking at the top of the Hot 100.

The album was later nominated for Album of the Year at the Grammy's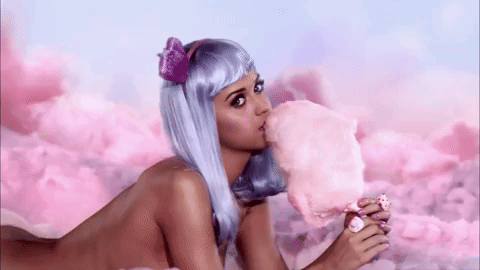 Honorable Mention for a song that should've been bigger



Queen of the Charts: badgalriri

Before Rihanna became queen of the makeup counter, she was dropping albums every single year. Boy did we not know what we were in for since Rihanna hasn't released an album since 2016's stellar ANTi.

By 2009, Rihanna was slowly coming into her own as a pop star and pop culture figure. Her fashions were acclaimed almost as much as her music. There was even a moment when Rihanna was the queen of social media clapbacks. #tbt to "good luck booking that stage you speak of"

In my opinion, LOUD is Rihanna's last truly cohesive era in sound and image. The iconic red hair was everything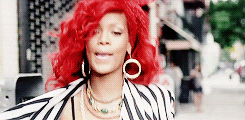 We absolutely cannot forget the iconic songs like Diamonds, We Found Love, Pour it Up. Rihanna had proven during this time that she can do almost any genre and do it well. The album every year model seemed desperate at first but looking back it was the smartest thing her team could've done to solidify her in the pop history books.




Honorable mention for the ORIGINAL version of this song



Is she a rapper or a popstar: Nicki Minaj

Long before the beefs, questionable choices, and Queen radio, Nicki was competing with the pop girls, even though she was a rapper. When Nicki first came with her mixtapes, people took notice in her lyricism, cartoonish delivery, and confident sexuality.

Nicki proved that she was more than just hype when she delivered the iconic Monster verse.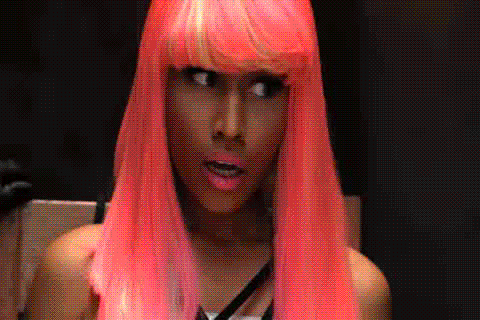 When Nicki came out the radio was filled with big pop numbers and EDM. The hip hop/R&B wave of the early 2000s had pretty much fallen off and songs by Ludacris were replaced by David Guetta. Nicki decided to ride the pop/EDM wave giving us hits such as Superbass, Turn Me On, Starships, and Pound The Alarm.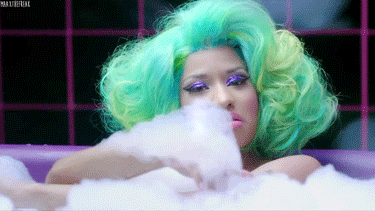 This move was controversial for many hip hop heads. Peter Rosenburg notoriously dragged her for going pop at SummerJam, causing her and Young Money to pull out. The debate continued, but looking back Nicki broke a lot of barriers and is a huge part of hip hop becoming commercialized and ya faves getting streams for their albums. Nicki released Pink Friday Roman Reloaded which was half hip hop and half pop songs. It was a commercial success and gave Nicki the global platform that she enjoys today.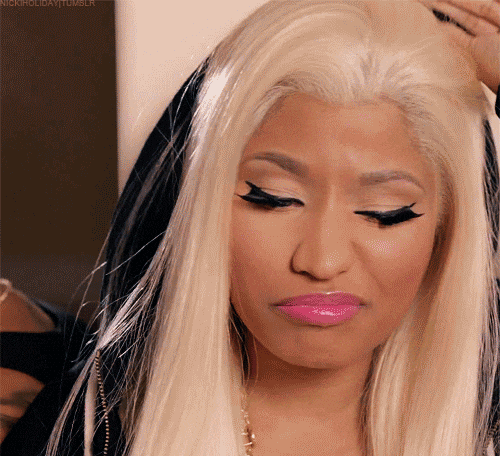 Honorable mention for this iconic diss (minus Eminem's verse)



illplaythevictim.gif: Taylor Swift

Taylor Swift came to the public consciousness as a sweet country girl singing songs about her loves, crushes, and breakups. As time progress, she was gunning for the mainstream appeal and was starting to ditch country and move toward more pop-friendly numbers.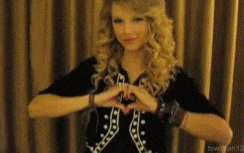 Her career really skyrocketed after the infamous Kanye-gate at the 2009 VMAs. She was coming up in the ranks but people REALLY knew her name after this.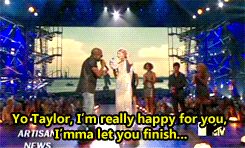 And in 2012 she released what fans say is her best album Red. As she moved forward she released hits such as the dubstep influenced "I Knew You Were Trouble" and "We Are Never Getting Back Together". Taylor began to solidify herself as not only a singles queen but an album seller. Red sold 1.2 million copies in its first week.






Honorable mention for the iconic deep cut


Well I hope you all enjoyed a trip down memory lane. Stay strong out there

What are your favorite songs and memories from the pop girl era?


SOURCE
SOURCE
SOURCE
SOURCE
SOURCE
SOURCE
SOURCE