Today in something to talk about
As Matt Damon remains locked down in a small Irish seaside town, his daughter tests positive for #coronavirus. Locals are fiercely protective of his privacy, as many journalists have discovered to their cost. https://t.co/O1fWNS3fzr

— Bill Neely (@BillNeelyNBC) May 13, 2020


. In the film Contagion Matt Damon plays a father whose wife and son get sick, while he is immune, and looks after his daughter to keep her safe and well

. In real life Matt Damon, his wife, and their three younger daughters are in Dalkey, Ireland on lockdown

. He was filming The Last Duel so they were there before the lock-down started

. The oldest daughter is in college in NYC and she got sick with coronavirus along with her roommates, but they have fully recovered

*** Real life has a happier story line than the film life ***

. A local Ireland radio station had been trying to get him as a guest; his friend Bono of U2 made it happen

. One of the radio hosts joined a Facebook group to try and get in touch with him. The Facebook group kicked out the radio host. [lol]

Damon said that he had some worries about a surge in cases in the U.S., and about the availability of adequate testing. Referring to the similarities between pandemics on film and the coronavirus crisis, Damon said "anyone who says you couldn't predict this, look at 'Contagion.' Ten years ago we made a movie just by talking to experts."


Mostly an excuse to talk about Contagion which was added to HBO in May, and I watched it last night. Holds up well, except the fictional government is not cuckoo for cocoa puffs like our administration now.



A Steven Soderbergh film. Cast: Marion Cotillard, Matt Damon, Laurence Fishburne, Jude Law, Gwyneth Paltrow, Kate Winslet, Bryan Cranston, Jennifer Ehle, Sanaa Lathan

Fun fact: HBO reports it's the most viewed title in the two weeks since it was added to their films. 85% RT, 70 Metacritic; scientific community also praised it. Also Law, Paltrow, Damon in a second film together, after The Talented Mr Ripley


Ontd have you watched Contagion?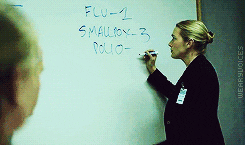 Tweet
YouTube