https://instagram.com/p/B_78pYhj0KM


Another day, another leak.

Brian Freidman, the man responsible for some iconic choreography moments such as Slave 4 U and Overprotected, shared some footage of the last time he worked with Britney during 2011's Femme Fatale.

Brit can be seen rehearsing for the videoshoot of the album's 1st single, Hold it Against Me.




https://instagram.com/p/B_ndBaPDioo


Finally, for reference this is how Britney performed the choreography on tour back in 2011.




If I said I still bop to this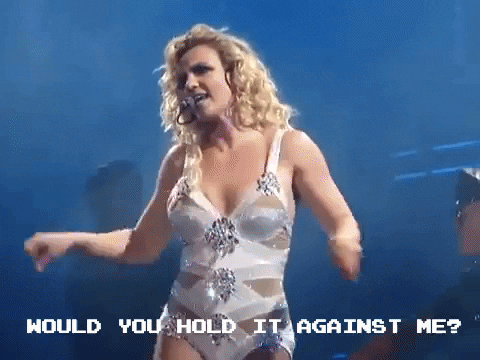 Source 1: https://www.instagram.com/p/B_78pYhj0KM/
Source 2: https://www.instagram.com/p/B_ndBaPDioo/
Source 3: https://www.youtube.com/watch?v=DnjJzZuX3s0