Panel is Whoopi, Joy, [sometimes Sunny] and Ana.

Meghan is out, Sunny's audio-visual was misbehaving

Whoopi doesn't care what you think about her wearing the same red-black checked thing, she's comfortable!



https://www.youtube.com/watch?v=kmjQgoL0634

More behind the cut


Hot Topic #TrumpLiesAmericansDie

Yesterday lord have mercy. First @philiprucker from WaPo asked what are the crimes from Obamagate and T45 replied with nonsense, just google it, read the papers, except not the one you write for. Then racist misogynist man-baby attacked @wiejia from CBS, said she should ask CHYYYNA, then said she asked a `nasty` question. Then called on @kaitlancollins from CNN but refused to let her ask her question, and then he stormed off like Cartman. A real-time temper tantrum in the Rose Garden on live television. Panel rants, all true.






Hot Topic Obama Said Pandemic Response is Chaotic Disaster, No Lies Told



https://www.youtube.com/watch?v=hY2tFFgYioo

Mitch McConnell is an awful human being. Donate to his opponent @AmyMcGrathKY. Said it was classless for Obama remarks leaked over the weekend. 85K people have died, we're going to clock in over 100K deaths, but sure let's talk about classless. Joy rants, all true. Obama admin did this that and the other to prepare next admin for pandemic but T45 ignored, defunded, dismantled all of it.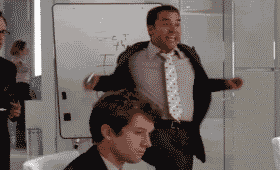 Hot Topic Senator Tammy Duckworth



https://www.youtube.com/watch?v=jEuQn4U9WK4



https://www.youtube.com/watch?v=LDP9z3YYX1I

Sen. Tammy Duckworth (D-IL) talks about yesterday's press conference (T45 is sexist and delusional), reopening the country (testing, tracing, treatment), many WH and WH-adjacent people positive for virus (T45 is a hypocrite), more on task force to reopen the economy (only 2 phone calls, first call 1 hr total -T45 spent first 45 mins bragging how US was doing; everyone on task force is frustrated with non-answers)

Who pays for testing and who pays for WH daily tests (should be free to public), unemployment rates (explains next stimulus package), possible VP pick (honored her name has been mentioned, her focus is getting Biden elected), Reade claims (believes all victims should be heard and investigated, believes Biden has sufficiently addressed allegations)



Hot Topic Magic Johnson



https://www.youtube.com/watch?v=GIBgUrRrkz8

Mostly a promo for The Last Dance. Michael Jordan is the GOAT that is all. He was driven to win but also inspired his team to be winners. Ana doesn't follow sports but is obsessed with Jordan. Magic tells story about scrimmage in Barcelona (Olympics). They talk about Isaiah Thomas vs Jordan grudge.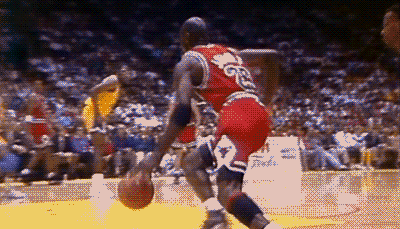 Ontd will The Last Dance be on streaming anytime soon?

Source links are below each video or section