After years of battling her former record label and struggling to release music, JoJo is back with her fourth studio album - and magnum opus - good to know. The 9-track (11 if you get the CD version with the intro and outro, which are also on YouTube) R&B album is full of lush, sophisticated, production, aggressively sexy and emotionally honest lyrics, and plenty of impressive vocal acrobatics. Many are calling this her best album to date, and even Mariah Carey is a fan.


What queen said!!!!!!!!!!! Wow. God is really smiling on me tonight. https://t.co/VZE5TvmSUp

— JoJo. (@iamjojo) May 1, 2020


"I called the album good to know because of everything I've learned in the past few years – every piece of feedback, criticism (internal or external), whatever it is – it's all just information. And it's all good!" JoJo said. "I've been lucky to have the space to reflect on my own journey up to now, and I hope people can take comfort in the fact that I am not anywhere near perfect, and I will never sugarcoat anything. We are all constantly living and learning, and that's what makes this life so fun."

She was scheduled to begin her album tour this month, but it got postponed due to COVID-19.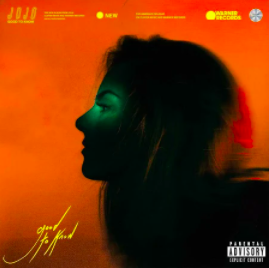 Source, 2, 3