It seems like you can't go anywhere without seeing Flamin' Hot Cheetos. Since launching Flamin' Hot Cheetos in 1992, Frito-Lay is continuing to expand their Flamin' Hot product line. There are 15 Flamin' Hot snacks from popcorn to Doritos.
It's easy to mistake Flamin' Hot's popularity as just another social media trend. But experts say, its success is actually a reflection of America's shifting demographics and their desire for more intense flavors. Here's how Flamin' Hot went from a janitor's vision to a world-wide phenomenon.
Do you like hot/spicy snacks and foods?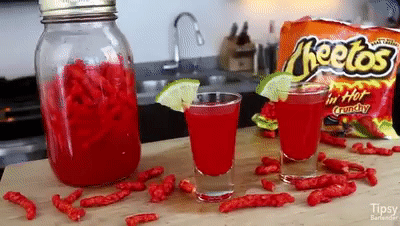 Source