Basically a lazy and shameful excuse to discuss these survey results from June 2019.
[
Full Results
]
America's Favorite Vegetables
Corn (91%)
Potatoes (91%)
Carrots (89%)
Tomatoes (89%)
Onion (87%)
Green beans (87%)
Cucumbers (86%)
Broccoli (85%)
Cabbage (84%)
Peas (83%)

America's Least Favorite Vegetables
Turnip (27%)
Beets (26%)
Radish (23%)
Brussels sprouts (21%)
Artichoke (20%)
Eggplant (20%)
Butternut squash (20%)
Zucchini (18%)
Mushroom (18%)
Asparagus (16%)
Most Liked: Corn 🌽
Michael Bublé agrees so much that he made headlines in 2016 for eating corn on a cob in a strange way. Lemme step outside my house for a sec and see if the Elote lady or man is around. brb!
Most Liked: Tomatoes
🍅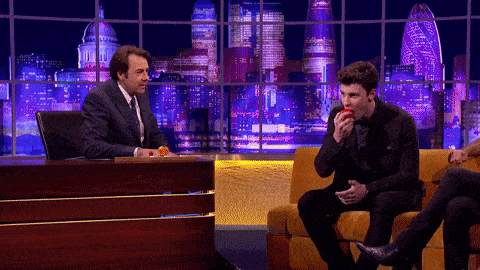 Shawn Mendes completely disagrees. He thinks tomatoes ruin everything. Your loss Sean Mendiez!
Most Hated: Beets
Lisa Simpson disagrees and seems to love beets. She's even excited to announce her enthusiasm for the veggie after a trip with her mom to the grocery store.
Most Hated: Turnips
The former FLOTUS may not like beets, but she seems to enjoy turnips... at least enough for the sake of a good pun.
Most Liked: Potatoes
🥔
Potato King Channing Potatum would agree! Obviously. Ansel Elgort wishes.
Most Hated: Brussels Sprouts
Kelly Clarkson agrees! She hates them.
More survey results:
What is your favorite and least favorite vegetable? Do you feel that you eat enough veggies in your daily diet? How do you prepare and cook your vegetables?
Sources:
Me and
1