'Tiger King' Star John Finlay Got New Teeth, Has Some Issues with Netflix https://t.co/rjyT6thLSX

— TMZ (@TMZ) March 27, 2020


** John got his teeth redone in July 2019.

** Though he admits to meth use previously, claims his teeth were messed up before that due to genetic reasons. Has been clean for 6 years.

** upset that footage of him fixing his teeth wasn't shown in doc

** claims it was producers' idea for him to be interviewed w no shirt




The epic "Tiger King" casting battle had Hollywood lining up to weigh in - check out all the stars' reactions! (via @toofab) https://t.co/0pX1NLZrJm

— TMZ (@TMZ) March 28, 2020


** Dax Shepard thinks he should be Joe but Edward Norton has other ideas.


Um, step aside, pal. You're way too young and buff and you know it. You could probably pull off Maldonado still, actually. Wouldn't that be fun?

— Edward Norton (@EdwardNorton) March 26, 2020


** I like Justin's Long's idea for Doc


And if @JimGaffigan plays Baghavan "Doc" Antle you can sit next to each other at the oscars!

— Justin Long (@justinlong) March 26, 2020
Happy Sunday everyone!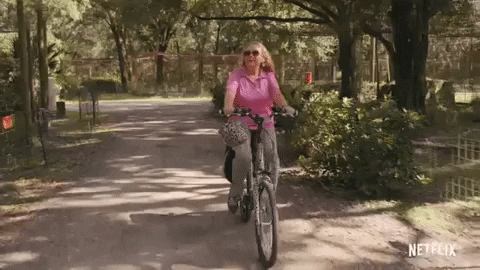 SOURCES 1 | 2 | 3 | 4