Panel is Whoopi, Sunny, Meghan, and Sara

Coronavirus



https://www.youtube.com/watch?v=krDSHjxrPvI

More behind the cut


Hot Topic Coronavirus

Sunny and Sara are having fun as the only two in the studio. Sunny likes having the kids home when she gets there. Talks about her kids practicing their music. Her daughter's piano teacher was instructing virtually. Plays clip. Sara's kids are still little so they fight a lot. Plays clip. She only recorded the deal that worked. Whoopi got a postcard from Donald Dum Dum with guidelines, that he doesn't follow himself. Meghan saw Senators all together voting, not distanced. Preaches about social distancing. Talks about Christian Siriano making hospital masks. [of course Meghan has a vintage US flag over her mantle].



Hot Topic #TrumpLiesAmericansDie



https://www.youtube.com/watch?v=oTj7sEOoHUY

Stimulus bill passed Senate [House will vote in groups on Friday]. Talks about how will people get the money. [Banks are open]. Sunny liked that it was a unanimous vote [because Rand Paul was not there]. She covers details for people. Worst crash of unemployment by a landslide, since 1982, almost 3.3M filings. Sunny says there is a provision that company's can't buy back stock for minimum of 1 year after paying back loan. Sara likes the support to small businesses. Private sector needs to sort it out because the government can't get it together. Anheuser Busch is making hand sanitizer instead of beer. Meghan has a very long rant.



Hot Topic Newt Gingrich Is a Big Fat Idiot and Other Observations



https://www.youtube.com/watch?v=mYyWqnRoVnI



https://www.youtube.com/watch?v=exNEAPgfRNA



https://www.youtube.com/watch?v=XaSCC4kvuoY



https://www.youtube.com/watch?v=71aSSH9PmIc

Newt Gingrich is promoting his fiction book Shake Down. He's in Rome where his wife is Ambassador to the Vatican. He says all the right things about the severity of the illness and importance of self isolation and quarantines. But then he and his revisionist history, blaming everyone else, lies, and Dear Leader propaganda, pfft.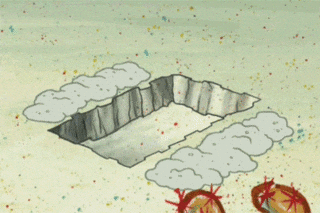 Hot Topic British Little Girl Has Meltdown



https://www.youtube.com/watch?v=PgAa02F32jk



https://www.youtube.com/watch?v=-ItNlYunkQg

Plays clip. Lol @ that child. Sunny ate almost an entire bag of Funyuns. Whoopi can't find her Wise Potato Chips anywhere. She's eaten all the junk food in her house. Sara is having trouble making future social plans, like -when?! Sunny says diet tip is not to eat out of the package, so she poured them into a bowl, but then still ate them all. Meghan likes cheese whiz straight from the can. They've been playing Scrabble. Sunny is very competitive so that's not good for her.


Ontd what is your favorite comfort food during quarantine?

Source links are below each video or section