Yes it's true, my boo is getting a movie

🖤

💛

🖤


(oh, and I guess everyone else is in it too, w/e)

Search Results

Synopsis: "Once in a generation, the aging warlock Shang Tsung hosts an interdimensional martial arts tournament where the victor will challenge him for the fate of their homeworld. But deep below in the depths of the Netherrealm, the sorcerer Quan Chi makes an offer to a troubled soul who lost both his family and clan from genocide by restoring him as a specter bent on revenge: Scorpion."

Scorpion's Revenge stars:



Joel McHale as Johnny Cage




Jennifer Carpenter as Sonya Blade




Jordan Rodrigues as Scorpion & Hanzo Hasashi



St*ve Bl*m as Sub-Zero (GROSS)



Artt Butler as Shang Tsung




Darin De Paul as Quan Chi




Robin Atkin Downes as Kano




David B. Mitchell as Raiden




Ike Amadi as Jax Briggs




Kevin Michael Richardson as Goro




Grey Griffin as Kitana &

Satoshi Hasashi


Fred Tatasciore as Demon Torturer


The movie officially drops on April 12th, including streaming services such as Apple TV, Amazon, FandangoNOW, PlayStation, Vudo, Xbox, and more. For physical copies of the new Mortal Kombat movie, that will be arriving on April 20th.


Who was your fav/chosen MK fighter and why wasn't it Scorpion?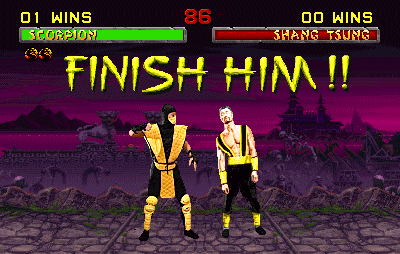 1/2