AMC is getting a little bit Alexis. #SchittsCreek star Annie Murphy (@annefrances) will play the lead role in the cabler's dark comedy 'Kevin Can F*** Himself.' @rickporter has the details: https://t.co/BfApSU8jG7

— The Hollywood Reporter (@THR) February 21, 2020
"Kevin Can F*** Himself centers on Murphy's Allison, a type of woman we all grew up believing we knew: the sitcom wife. The eight-episode, hourlong series will look to break television convention and ask what the world looks like through her eyes. Alternating between single-camera realism and multi-camera comedy, the formats will inform one another as viewers watch what happens when the sitcom wife escapes her confines and takes the lead in her own life.""
Source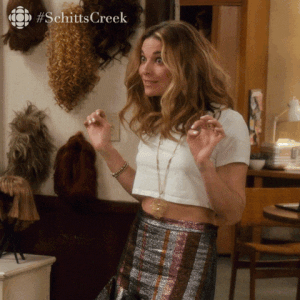 Love this journey for her!