The Chicken Wars continue into 2020.
McDonald's announced today that it's adding two new chicken sandwiches to its breakfast menu nationwide for a limited time: Chicken McGriddles® and the McChicken Biscuit.
"With the nationwide launch of the Chicken McGriddles and McChicken Biscuit sandwiches, we're giving our customers more of what they crave: mouthwatering chicken and breakfast options," said Linda VanGosen, Vice President of Menu Innovation. "McDonald's is committed to remaining a leader in the quick-service breakfast category through our delicious offerings, consistent menu innovation, and a faster Drive-Thru experience."
The Golden Arches is not the only chain adding chicken to its breakfast menu. Wendy's is trying to get back into the breakfast game nationwide and announced a Honey Butter Chicken Biscuit and Maple Bacon Chicken Croissant to its own menu.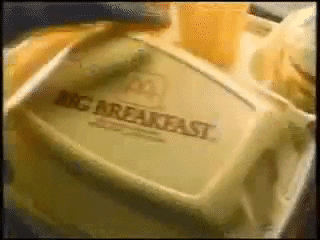 ONTD, what's for breakfast this morning?Sources:
1
|
2