With just two weeks to go before the Super Bowl LIV Halftime Show, come reports that there's a bit of tension between co-headliners Jennifer Lopez and Shakira, allegedly. A "source" tells celebrity columnist, Love B. Scott, that interaction between both artists has been "icy."
"As usual with these Super Bowl performances, the performers are having trouble fitting their set into the time constraints. Right now, the halftime show in the works is running way longer than the allotted time. The NFL, along with the powers-that-be are trying to solve the issue. There were initial plans for them to perform a significant portion of the halftime show together — but that's out the window. As of now, they're just planning to appear briefly together at the end of the set. There isn't any real feud, but there's definitely a chill in the air between the two stars."
The source continues: "They're telling everyone that limiting how much time Jennifer and Shakira spend on stage together has a lot to do with their different styles of music, but others close to production say that it has more to do with the fact that Jennifer was forced into sharing the performance with Shakira in the first place. Initially, she believed the halftime show was hers alone — only to have the NFL and Pepsi (the Super Bowl halftime show sponsor) add Shakira later."
The Super Bowl LIV halftime show will take place on Sunday, February 2nd 2020 at Hard Rock Stadium in Miami Gardens, Florida and will air on FOX. It will be produced by the NFL Network with Ricky Kirshner serving as executive producer, and Hamish Hamilton serving as director. Jay-Z and Roc Nation will serve as producers and strategic entertainment advisors of the live performance.
ONTD, will you tune in to watch the Super Bowl LIV Halftime Show this year? 🏈
Yes, it's the only part of the game I actually watch.
I'll watch the YouTube stream when it's up I guess.
I'll just read the posts and comments about it on here.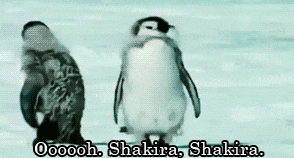 Source