It's about that time when New Year's resolutions get a bit harder to stick to. To offer a little inspiration, I want to share my go-to #WorkoutPlaylist with you. These songs always seem to give me that extra boost to get through my toughest workouts. What's on your playlist? pic.twitter.com/GFP56Yi9A6

— Michelle Obama (@MichelleObama) January 19, 2020

Former FLOTUS Michelle Obama shared her go-to workout playlist with her Twitter followers today, which includes songs by such ONTD favorites as Beyoncé, Jennifer Lopez and Lizzo.



Lizzo - "Soulmate"


Jennifer Lopez - "Feelin' So Good" Remix (feat. Big Pun & Fat Joe)


2 Chainz - "Rule the World" (feat. Ariana Grande)


Beyoncé - "Before I Let Go"


Ed Sheeran - "South of the Border" (feat. Camila Cabello & Cardi B)




You can check out the full playlist at the source.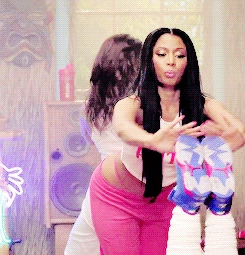 What's on your workout playlist?