Inside the making of NSYNC's iconic 'Bye Bye Bye' music video https://t.co/gjMh1qDWBZ

— Entertainment Weekly (@EW) January 11, 2020
- In "feel old, millennials?" news, *NSYNC's 2000 hit song "Bye Bye Bye" turned 20 years old.
It was the first single off their sophomore album
No Strings Attached
.
- Entertainment Weekly did a behind-the-scenes piece on the music video. The iconic
choreography was done by Darrin Henson (creator of
Darrin's Dance Grooves
), who
was considering quitting the industry when manager Johnny Wright asked him to do BBB.
- Darrin says, "'I came up with the pumping hand — that's the black power fist — and the hand
going across the front during the 'bye bye bye' lyric is the 'stop talking s—.' I come from the
Bronx, and in New York whenever somebody said something, you'd put your hand up in a
talking manner, like open and close, meaning, 'stop talking s—.'" He took home a 2000
VMA for Best Pop Video.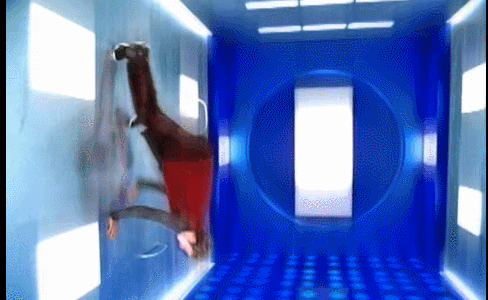 - The video famously featured the band dancing in a rotating gimbal room. A whole other music
video could have been made from footage of the guys goofing off and jumping from wall to wall.
Lance had vertigo for two days after filming and Chris got motion sickness.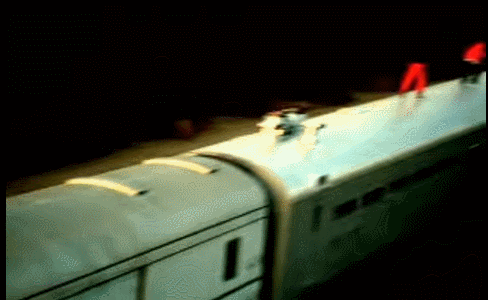 - All the guys did their own stunts (Chris and Joey jumping from one train to another,
Lance and JC in the car chase). Justin got off easy because all he had to do was
run from dogs.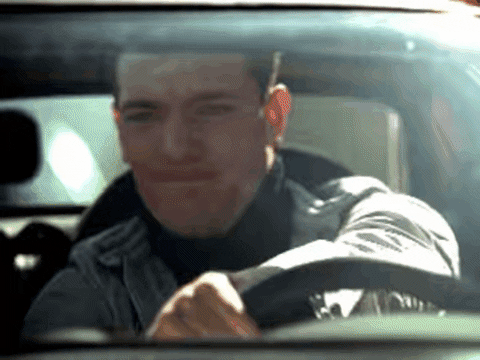 - On what he remembers most about the video, JC said, "'
When I blow on the CD or Justin
looks up from landing on the ground and gives you that little laugh, that, to me, makes the
video three-dimensional. We allowed our personalities to break the wall and we made a
video that's more than just the song. We made something that's stretching into the next
realm of entertainment, and that's what I was proud of.'"
Where were you the first time you heard Bye Bye Bye? #byebyebye20

— *NSYNC (@NSYNC) January 12, 2020
- On why the song continues to remain a big hit, Joey said, "'The song was just
visually and melodically complete. It was fun, energetic, catchy, and had a
dance that went along with it that everyone can do — at least the 'bye bye bye'
hand move anyway.'"