Men.com recently revealed that Shawn Mendes was the most searched name on its website in 2019. And thus, adult film star and Shawn "look-alike" Kaleb Stryker is asking Mendes directly for permission to play him in a XXX parody video on its website.
"Even though [Mendes] is obviously not featured in any Men videos, our members took it upon themselves to verify that fact by entering his name in the Men.com search bar," a studio representative explained in an official statement.
"Kaleb was intrigued by the idea of developing and starring in a Shawn Mendes porn parody, guitar and all, truly giving our members what they want!"
"I just found out my look-alike Shawn Mendes is the most popular search on Men.com in 2019, so that means I'm not the only one crushing on him," says Stryker in a Men video posted to YouTube. "So, Shawn, what do you say we give the people what they want? If you're cool with it, I can play you as a role on Men.com, and we can make everyone's fantasies come true. So what do you think?"
In 2016, the adult film website released a Bieber parody starring Johnny Rapid after the studio publicly offered the Biebs $2 million to star in a video himself.
Gay porn star Kaleb Stryker is asking Shawn Mendes for permission to play him in a XXX parody video. https://t.co/i1xlvcKmZb

— Logo 🏳️🌈 (@LogoTV) January 12, 2020
Kaleb Styker as Shawn MendeXXX
This list is qwhite interesting...
Your most searched names of 2019! 😲 pic.twitter.com/lh4EwEUVci

— MEN (@Men) January 8, 2020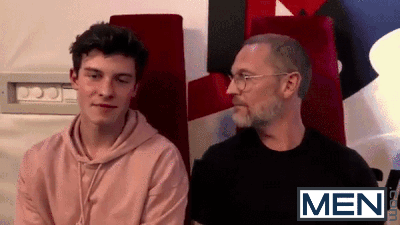 Sources:
1
|
2
|
3