Who or what has more chemistry than these two? Well...
1. Two Betta fish in the same water tank
2. My local Pizza Delivery Guy and I
3. Mariah Carey and Jennifer Lopez
4. Kaley Cuoco and Henry Cavill
5. Taylor Swift and The Biebs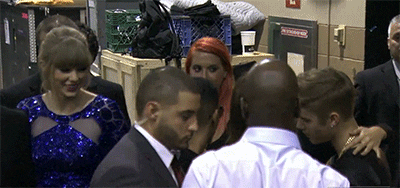 6. Tomatoes and Shawn Mendes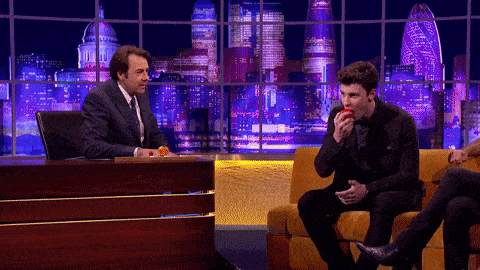 7. This photo of Jared Leto and Scarlett Johansson
8. Harry Styles and his receding hairline
9. This interview with Shawn Mendes and Niall Horan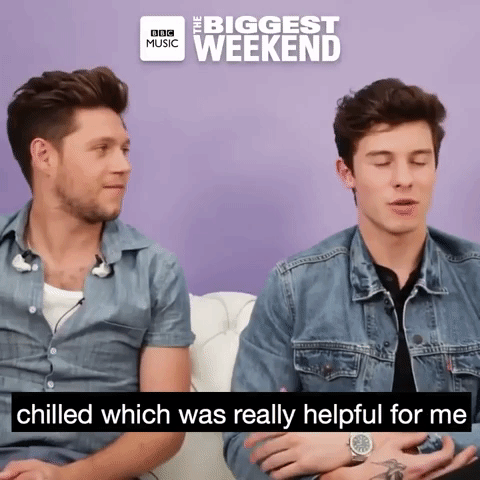 10. Zendaya, Blake Lively and Emily Blunt at this fashion show
11. Camila Cabello and her former Fifth Harmony band mates
12. These Sour Patch Kids and Gingerbread cookies
13. Demi Lovato and Taylor Swift
14. Jay Z and Lil' Mama
15. Martha Stewart, Nick Jonas and Loni Love sitting together at the same table during a television segment for Thanksgiving
16. Stanley and Freckles from That's So Raven
17. Aunt Sandra Lee and her booze
Honorable Mention: Aunt Sandy and her Tablescapes!
18. Oil and Water
god trying to add chemistry between shawn mendes and camila cabello pic.twitter.com/xf1VqlWiRl

— Blanche Devereaux stan (@prominentbabee) September 7, 2019
Sources:
1
and ME!