Henry Cavill, 36, who plays Geralt of Rivia in the new Netflix series "The Witcher," spoke about his preparation for the role on
The Graham Norton Show
. Cavill explains how he had to undergo a lot of training in order to "look a certain way" and keep up with the physical side of the job, including limiting his intake of water...for 3 days.
Cavill described this tactic as the worst part of his preparation, explaining: "Diet is difficult, and you're hungry, but when you're dehydrating for three days you get to the point, on the last day, where you can smell water nearby."
Norton tells Henry that this can't possibly be healthy. He further clarifies explaining, "It's not no water for 3 days. On the first day you'll have a liter and a half, the second day half a liter and the third day no water and you'll shoot on the fourth [day]." Yikes.
It should go without saying but under no circumstance should you ever try this at home folks!
No drinking water for three days before shooting a shirtless scene? We think we'll pass on the abs, #HenryCavill. #TheGNShow

— Graham Norton Show (@TheGNShow) December 20, 2019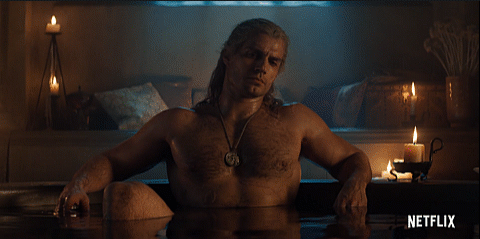 Sources:
1
|
2