The breakout star of last night's Democratic presidential debate was Sen. Amy Klobuchar's ability to body South Bend, Indiana's Peter Buttigieg without breaking a sweat. The second breakout star? Wine caves! This week Peter from South Bend was hosted at a $2,800 minimum per plate fundraiser where he and the soulless capitalists stuffing his pockets enjoyed $900 bottles of wine under the most absurd crystal chandelier possible in a wine cave in Napa Valley. The optics were truly terrible. The wine cave was brought up multiple times during the debate and it has been trending on Twitter ever since. Former Glee star and Buttigieg donor, Jane Lynch, came to the defense of wine caves, billionaires and Peter on Twitter, going so far as to accuse Elizabeth Warren of... class warfare?


Hello everyone. Billionaires in wine caves have as much right to say who gets to be president as waitresses in diners and plumbers in my bathroom. Class warfare is ugly, @ewarren Thanks for listening everyone.

— Jane Lynch (@janemarielynch) December 20, 2019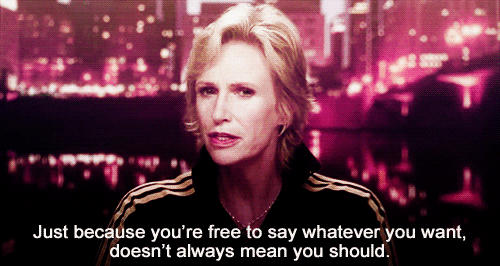 SOURCE: 1
ONTD, how many times a day do you start class warfare? How do you feel about wine caves?