Queen Britney UHQ outtakes for the V and Marie Claire photoshoots, done by Mario Testino and David Roemer (2016) 👸🏼

UHQ: https://t.co/8nZY0sp2WO pic.twitter.com/9x8pVi2z7C

— Britney-Online.net Fansite (@BritneyOnline) December 8, 2019


Since it is December...Merry Britmas with a new batch of photoshoot outtakes from 2013 and 2016!




https://instagram.com/p/B5l4Eoxl8hT


While Britney might be enjoying some downtime at the moment the new (and old) generation of popstars are showing once and again why she is rightfully called the Princess of Pop.

Normani dancing to Slave 4 U.

Normani's Instagram story pic.twitter.com/AH2MsgCKct

— Normani Updates (@NormaniUpdate) December 6, 2019
Another inferior previous 5H member, Camilla talking about how a vintage Brit ballad influenced her...
🎥 | Camila Cabello picks "I'm Not a Girl, Not Yet a Woman" as one of the songs that have shaped and inspired her music. pic.twitter.com/it68fIVw2C

— Britney Spears Access (@BritneyAccess) December 6, 2019
Billie Eilish performed with a custom Britney outfit.
Omg @MuuMuse Billie rocking this Britney Jean Spears shirt and shorts is a STATEMENT. pic.twitter.com/2jFu0vdoKH

— Jamie Sward (@Fool_4_Music) December 7, 2019
Her love of @britneyspears makes me so happy! 🥰 @billieeilish #KIISJingleBall pic.twitter.com/CcMKhwgYUz

— iHeartRadio (@iHeartRadio) December 7, 2019
And finally Jennifer Lopez, in an SNL skit referencing the iconic work-out anthem that is Work Bitch.
I love that Work Bitch has become a Britney classic pic.twitter.com/bNhZwP7cYF

— ً (@godneysbjs) December 9, 2019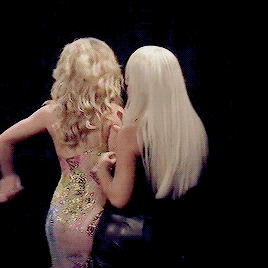 1
2
3
4
5
6
7