It's the very festive holiday season and with that bakers everywhere rejoice!
House Method
surveyed over 4,500 Americans and asked which Christmas cookie was their favorite. So which cookie came out on top?
Sugar cookies with frosting
was the overall favorite Christmas cookie with 21 states.
Chocolate chip cookies came in second with 18 states. Gingerbread was third with 6 states, snickerdoodle fourth with 3 states, gingersnaps fifth with 2 states, and shortbread was last with 1 state.
Cookies that didn't get enough love to make the chart: 2.4% of people surveyed said their favorite Christmas cookie is a seasonal Oreo. Trader Joe's Peppermint Joe Joe's got 1.6% of the vote, and 5.5% said other.
Do you agree with your state's results? What is your favorite cookie?
Celebrities, they're just like us and eat cookies too! Or something...Tom Hiddleston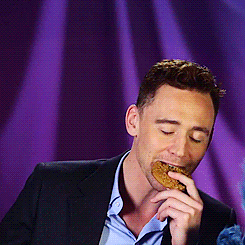 Jungkook
Casey Cott
Sean Mendiez
Taraji P. Henson
Sources:
Google Images and
House Method