✧ Planet
Y2K ✧
Up and coming R&B singer LIZ finally released her album Planet Y2K full of sugary #bubblegum pop and trancey ravey sounds of y2k, including features with the likes of Namasenda, Slayyyter, and Ravenna Golden. After years of countless stand alone singles and free mixtapes, this is her debut mixtape album (now available on streaming services ✅) in which was able to release without any major obstacles. OP has thoughts on this monumental and legendaric moment in pop and will give micro reviews track by track.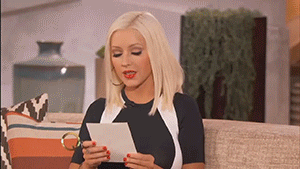 --

The dreamy euphoric album opener "Cloudbusting" reminds me of her opener "Star". LIZ decided to cover this Kate Bush song after being a long time fan and having the song resonating with her. OP was not familiar with the original song (sorry Bush purists) and would rate this a [Spoiler (click to open)]10/10 as she made this completely her own. Kate Bush's version is good too.
MICKEY... Mickey... Mickey.. we've waited so long and it's here. A proper bop, a true dance pop song of today and the future, *Nadia Oh voice* issa slapper. Is a fan favorite and would probably be local-approved. [Spoiler (click to open)]100/10.

"Modern boys, lookin hot
You think you're humble? you're so not
Modern boys with ADD on a pvssy window shoppin spree"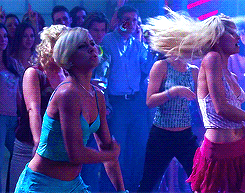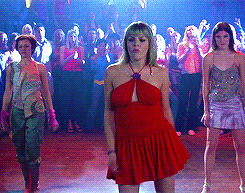 This comes seamlessly after the opener "Cloudbusting". A dancing while crying anthem, [Spoiler (click to open)]9/10
A collab where both artists complimented each other. LIZ wanted Slayyyter to show her more vulnerable side *proceeds write a verse with a sexual innuendo*. Loved this as the first single of the era, and wished the single artwork featured the studio photoshoot that best represents the song instead of what was submitted - [Spoiler (click to open)]10/10.
It's about time we get a tribute to LC and Stephen... I think. IMO this song has potential lyrically and with its melody, but the production kind of pushes it back. Still a usable bop about getting the chance to reunite with the one who got away. [Spoiler (click to open)]7.5/10

My mood ring turns blue every time I think of you
I forgot what you meant to me
It must be serendipity
Apparently this came from her producer's archive, where Kylie Minogue was on the original demo (yet we will associate this sound as an early Robyn/Mandy Moore type track). Quintessential late 90's pop sound, pure and unapologetic because of how pop it is, would have the y2k pop girls panicking. [Spoiler (click to open)]11/10, the fact this song released in 2019 but still older than OP... stuff of legends.
She reintroduced her hyperpop sound, and this is something you'd expect for a song called "Bubblegum". Before we start the drama before starting the music, the bridge is not a diss towards any familiar froots, and it was written by the feature. Quite addicting to listen to and makes you want to play DDR. Would need to have an acquired taste to appreciate - I'd rate this a [Spoiler (click to open)]9/10
Infectious bass, a good song to get lit to or when you're on something. Short but gets to the point - [Spoiler (click to open)]8/10
The cadance, the delivery, the production... and it was ruined by the lackluster feature. Had its potential to feature one of her idols who is the muse in mind. Falls to a [Spoiler (click to open)]7/10 but a solo version or different feature would bump to [Spoiler (click to open)]10/10.
Falls second to "Mickey" as a dance-pop highlight, an [Spoiler (click to open)]11/10. Gaga's "Reloaded" is shaking.
"Everybody" is.... cute. Not bad, but cute. Maybe it could make sense within the album. Lyric and production wise reminds me of Ashley O's "Right Where I Belong". [Spoiler (click to open)]6.5/10
Funny story behind the this song that's calling out dl's wasting her time! Summery, Ace of Base, island vibe - [Spoiler (click to open)]9/10, kinda wish it was longer.
"Mood Ring" - electro, vibey, sweet and blissful - [Spoiler (click to open)]10/10, makes me want to drive to with the windows rolled down.
After all the bright tones of this album, this is a more angsty. Could be an album track off Robyn's Body Talk. [Spoiler (click to open)]8/10
Another song that is too short, but has that airy y2k prog. house sound that sounds very UK to me idk how else to describe. Unexpected album highlight, [Spoiler (click to open)]10/10
"Last Call (Afterparty Mix)"? We don't know her. We'll stick to the regular version which is UK garage gold. [Spoiler (click to open)]9/10 for "Last Call", [Spoiler (click to open)]n/a for "Last Call (Afterparty Mix)".
LIZ has long paid homage to the '90s and early aughts with her glossy brand of candy-coated R&B and electro-pop.https://t.co/lCJJTFmz0Y

— NYLON (@NylonMag) November 16, 2019
To the 2-3 other people here who know of LIZ: what do you think?

ONTD do you agree Mickey the whole album slaps a lil TOO hard?





sources: 1 / 2 / 3 / 4 / 5 / 6 / 7 / 8 / 9 / 10 / 11 / 12 / 13 / 14 / 15 / 16 / 17