— Rose Leslie's dad borrowed money from the actress and her hubby after the family castle was repossessed. Her family were ejected from their ancestral home last year following a dispute with a finance firm over loan repayments. The castle was put on the market for £1.3million by the Leslie family in 2013 but failed to find a buyer. "Together Commercial Finance Limited" took control of the property after it was repossessed following a court hearing at Aberdeen Sheriff Court. The company then advertised the castle for sale at offers over £700,000 but was sold in july to a couple from Merseyside for just £650,000.
But bizarrely, he claimed he deliberately chose to have the castle taken away from him to "make a point".
He said: "I had to reveal this level of corruption that exists within the Bank of Scotland. We needed to fight this and that's why it went to the wire and why it's done so much harm to the family."
— Her father is now an independent councillor after he was suspended from the Tories over unpaid council tax bill. He plans to stand as a Westminster candidate for the Brexit Party but claims Russian cash was slipped into his account to hamper his election bid. (BISH PLEASE).
Rose's father said: "Someone at Bank of Scotland had direct access to the Russian central bank. The £238,000 was put into my account by someone presumably hoping I wouldn't spot it so they could accuse me of money laundering. It was a set-up to try and get me."
A spokeswoman for the bank said: "If Mr Leslie has additional information to support his claims, we would ask him to provide documentation which can be investigated."
Remember, when Trump's firm has won permission for luxury homes development in Scotland, Rose's father has supported the project. The housing proposal, he said, was marvellous. "I don't think it is the job of this chamber in any way to question the good people of America. It's their right to elect who they want."
Rose supported Brexit. She did this by campaigning for the Tories while they tried to get the referendum votes.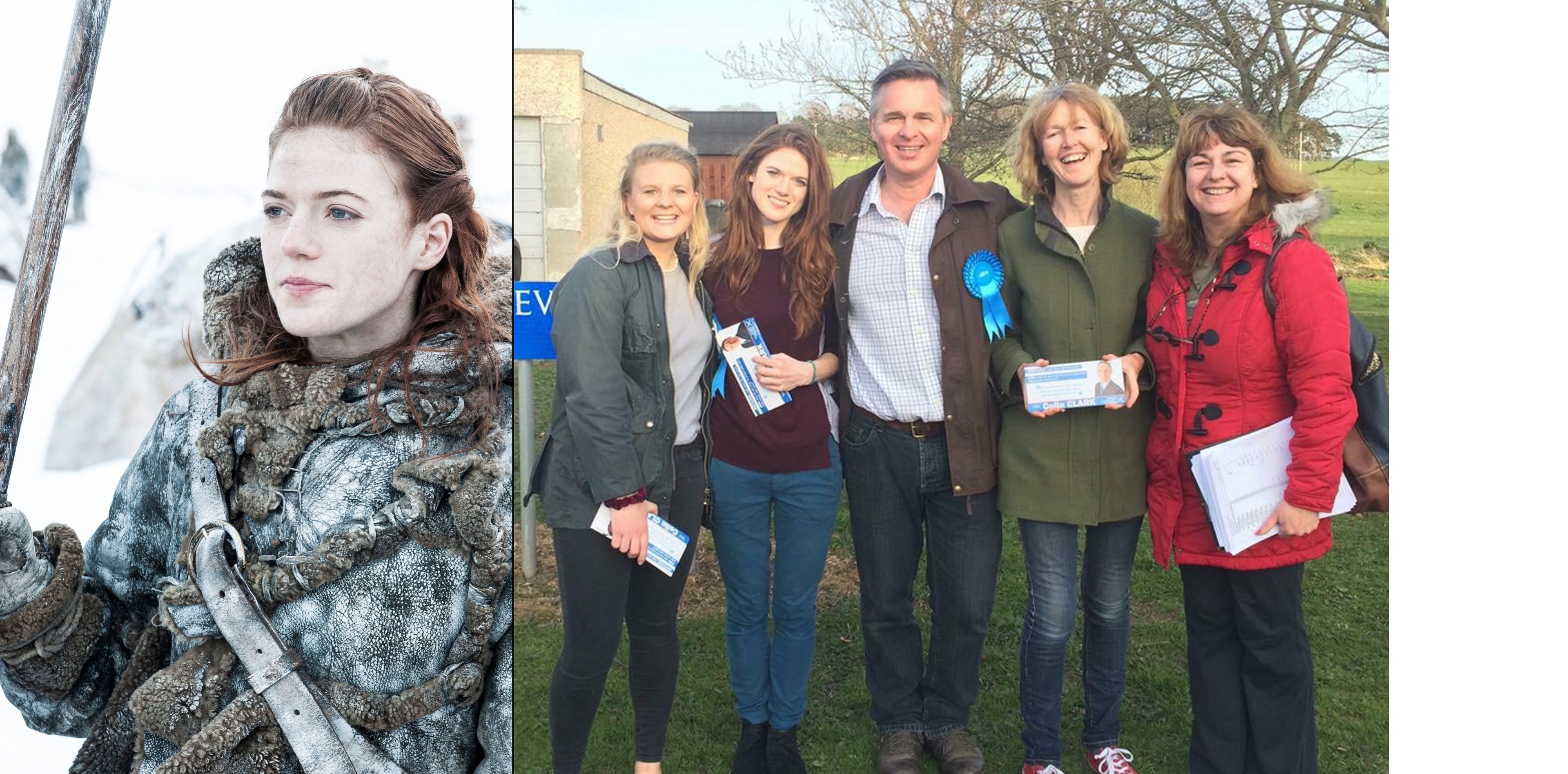 KIT GET OUT

source: https://twitter.com/ScottishSun/status/1186037480895725569, https://www.theguardian.com/uk-news/2019/sep/26/trumps-firm-wins-permission-for-luxury-homes-development-in-scotland, https://www.pressandjournal.co.uk/fp/news/aberdeenshire/559117/game-of-thrones-star-helps-conservatives-canvass-in-north-east-constituency/