Get your tissues Corsario/Rory/Dooker/Bawson stans - Cory Booker and Rosario Dawson made their OFFICIAL red carpet debut after dating for 10 months. 10 months also just happens to be the length of Cory's campaign! The two were not afraid to show off some mild PDA on the red carpet as they clung together in a steamy hug for the photographers.


Actually, I joined her. https://t.co/yCpv4bIqny

— Cory Booker (@CoryBooker) October 10, 2019


Cory made Twitter swoon & showed off what an ally to women he is as he clarified the Daily Mail's headline that Rosario joined Cory when, in fact, Cory joined Rosario, the executive producer for a documentary, the premiere for which they were attending.

Rosario can't help being especially proud of her stunt King Cory lately. His fundraising and poll numbers were on the verge of forcing him to drop out of the Democratic primary until he came up with the *ingenious* plan to intentionally leak a private internal memo to *all* of the press that he'd be out if his campaign didn't raise a staggering* $1.7million in 10 days. (*staggering for Cory as his fundraising numbers have never crossed lower single digits.).

The stunt worked as several candidates & celebrities encouraged supporters to donate to his campaign. Cory's 10 day haul brought in $2.1 million, for a total of $6million. Weirdly, Cory had no trouble advancing his campain with a drastically lower Q2 haul previously. The stunt also miraculously & temporarily boosted his poll numbers to qualify for the debate in November.

Cory, we salute you and look forward to you proposing to Rosario at the November debate!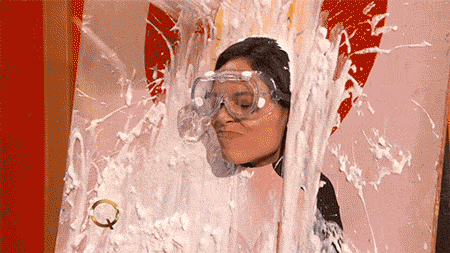 Source