One has to go. Forever. Which one do you choose? pic.twitter.com/IBFF1nuvr0

— Liz Dueweke 🐾 (@LizDueweke) September 21, 2019
It all started over the weekend when news anchor Liz Dueweke (@LizDueweke) asked which classic candy should go away forever? Problematic actress Yvette Nicole Brown responded with M&M's while others weighed in on this candy debate, just weeks away from Halloween.
M&Ms

— yvette nicole brown (@YNB) September 22, 2019
Note: All of these tweets (including Yvette's) are direct replies to the source. :)
M&Ms. No great contribution to chocolate there. Now, had they been peanut M&Ms, I'd have to rethink my answer.

— Webbigail Vanderquack 💙 (@featheredpencil) September 23, 2019
Milky Way, your services are no longer needed.

— Mean Mark (@mean__mark) September 22, 2019
Chick-fil-A.

— Barrett The Dog (@barrett_dog) September 21, 2019
Twix is the fruitcake of candy bars.

— 𝔾𝕦𝕤 (@Gus_802) September 22, 2019
Snickers because I have strong opinions about nuts not belonging near my desserts. 🙅🏼‍♀️

— Jessica (@TravelingJess) September 21, 2019
Reese's. Can't believe someone thinks it's right to let peanut butter impose on chocolate.

— Essex J. Porter (@EssexKIRO7) September 22, 2019
They're all poison

— joe ricola (@joericola) September 23, 2019
Good bye KitKat 👋

— Becca (@BSnapz2019) September 21, 2019
If you take away Kit Kat, it will crash the Japanese economy. pic.twitter.com/L5TEuDFRaA

— Mark Strauss (@MarkDStrauss) September 22, 2019
This Butterfinger erasure rn!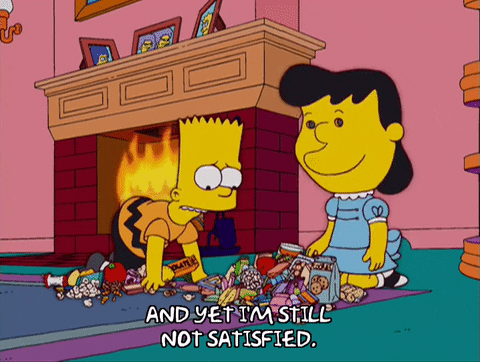 ONTD, which candy would you choose to go away forever?
Source