As we all know (through the not so few posts of yours truly) Paula's still got them moves.

She flaunted them this week in a surprise appearance on the season finale of America's Got Talent, dancing along the LightBalance crew which led to the surprised faces of both Simon Cowell and the audience members, neither of whom had a clue. (performance starts at the 2 minute mark)



Later Simon's wax figure and Paula walked the red carpet together.


https://instagram.com/p/B2nEgbmHTWQ
https://instagram.com/p/B2mTJkFn6D8
ONTD do you like surprises?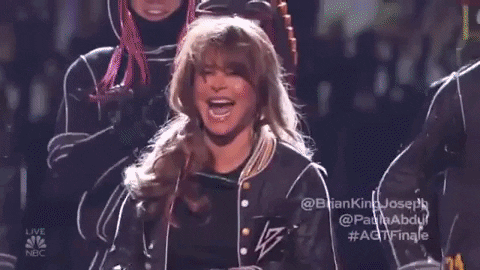 Source 1: https://www.youtube.com/watch?v=0WnPC6AcNEQ
Source 2: https://www.instagram.com/p/B2nEgbmHTWQ/
Source 3: https://www.instagram.com/p/B2mTJkFn6D8/