After teasing us for so so long, the Universe finally delivered us the goods!

#Nightwing began trending on twitter after Comic book artist Nicola Scott posted a "cheeky" illustration of the superhero:


I've got a butt load of conventions over the next six weeks so here's my new load-of-butt con print!

And our sale at https://t.co/lkOxIJZPUq continues! Make sure you swing by the site to pick up an original art piece to treasure! pic.twitter.com/ST8gINdY2g

— ⚡️Nicola Scott⚡️ (@NicolaScottArt) September 18, 2019



This was followed by leaked set photos and a video of Brenton Thwaites in his Nightwing costume.

SPOILER WARNING!


[

Spoiler (click to open)

]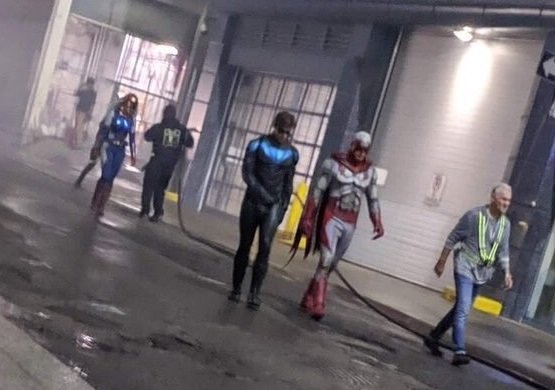 Video: SOURCE
SOURCE
SOURCE

ONTD, I am officially deceased!