Wiley targets "pagan" Drake and "culture vulture" Ed Sheeran during radio call https://t.co/wXOyXpphfm pic.twitter.com/welliEFfdn

— The FADER (@thefader) September 12, 2019


on thursday, uk grime artist wiley targeted drake and ed sheeran during a call into 1xtra breakfast show with dotty. the celebrated rapper labeled drake a "pagan" and once again (op note: rightfully) accused ed sheeran of being a "culture vulture."


"drake is a pagan, he is the worst. i swear to god." wiley points to when drake surprised a london audience with j hus's first post-prison performance as an example of how he believes the rapper uses other artists to further his own career. "my man is bringing out people like he is jesus christ the savior...mandem who are not from the hood come to places and try and get involved with man from the hood." when dotty asks if drake aligning with j hus is a mutually beneficial arrangement, wiley strongly disagrees: "he's not embracing the scene, he's doing it for himself."


wiley also took issue with what he saw as sheeran's appropriation of grime music to further his career. his issue hinges around the grime remix of "take me back to london" featuring stormzy. "i'm mad at ed sheeran because he said 'you need me man, i don't need you', but ed, the other day mate, you had to use grime to tip your song over the edge." after calling sheeran a "culture vulture," wiley needles the songwriter for his recurring plagiarism allegations. "i've listened to you rip off marvin gaye, i've listened to you rip off everything. i see you do a tune the other day with justin bieber that sounds like a ragga tune from sting. no one is saying nothing about that, though. so I'm not listening. i'm finished with these people. i swear to god."


wiley summarized his message to interested musicians thusly: "artists, stay away from culture vultures, stay away from pagans, and stay away from people who wait until you're blown to stand next to you and collect money." it's the second time in two days wiley has attacked drake after accusing drake's label of offering "shit record deals."


listen to the full interview below:




[ed sheeran responded via instagram story]: "i never said no to doing a song for you after we made 'you' for no.5. you wanted to release 'if i could' the same week as my debut single on a major label and i merely asked if you could move to a week before or a week after, which you did, the song came out, and i'm still very proud of it."'you need me i don't need you' i wrote when i was 15, and definitely isn't about anything other than teenage angst. you know i have a deep love and respect for the scene, and for you. i look forward to godfather 3, excited to hear it."


source 1 | 2
i'm disgusted with myself for making a post about ed sheeran and will now consider my life choices.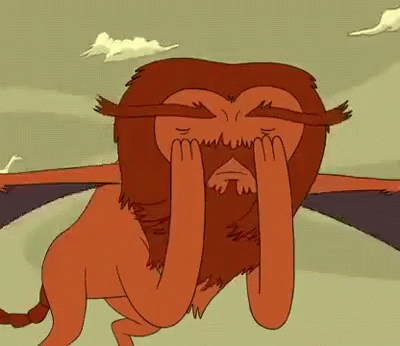 ontd--discuss!