"From ballet, which I took as a kid, to anything in life you wish to explore, I fully believe we should all pursue our passion." #GMA host Lara Spencer is walking back comments she made criticizing Prince George's royal curriculum https://t.co/sWRqysmRqW

— Hollywood Reporter (@THR) August 23, 2019


good morning america co-anchor, lara spencer, has walked back comments she made during a good morning america segment about prince george's current school curriculum, which includes math, science, history, religious studies, computer programming, poetry and ballet.


spencer paused after saying "ballet" as colleagues including george stephanopoulos could be heard laughing in the background. spencer then quipped, "he looks so happy about the ballet class. prince william says 'george absolutely loves ballet.' i have news for you, prince william, we'll see how long that lasts."


following the segment, many people on social media were upset:


Lara Spencer's critical commentary of Prince George caught fire on social media, with many taking to Twitter to express outrage https://t.co/0ZLsCHtKi6

— Hollywood Reporter (@THR) August 24, 2019

actor, dancer, choreographer, director, and producer, debbie allen:

Dear @LaraSpencer... #boysdancetoo #menwhodance #princegeorge pic.twitter.com/jpuOMYlfUL

— Debbie Allen (@msdebbieallen) August 23, 2019

actor, singer and six time tony award winner, audra mcdonald:

Listen to Miss Debbie! https://t.co/2MeUbdbOtX

— Audra McDonald (@AudraEqualityMc) August 23, 2019

comedian, actor, author, entertainer, rosie o'donnell:

come on @GMA @LaraSpencer #ballet4boys pic.twitter.com/GuEOTWn7NF

— ROSIE (@Rosie) August 23, 2019

dancer, dance instructor, choreographer, and former contestant/current show choreographer for so you think you can dance, travis wall:


ru paul's drag race alum, alexis michelle:

🤬 WHAT were you thinking @LaraSpencer mocking a young boy's interest in Ballet?!?! It's an art form and sport respected the world over that takes great discipline. Your laughter was dangerous and reckless

— Alexis Michelle (@AlexisLives) August 23, 2019
The danger in @LaraSpencer laughter is that she gave the studio audience permission to laugh and they did, imagine the permission that gives to ppl watching on their TVs @GMA this is serious n shouldn't be taken lightly

— Alexis Michelle (@AlexisLives) August 23, 2019

lara spencer's (pr approved) apology:

sources 1 | 2 | 3 | 4 | 5 | 6 | 7 | 8 | 9
ontd, have you ever made sexist criticisms of a child? to my fellow barre babies, what was your favorite/least favorite part of classes?
my la jetees were on pointe--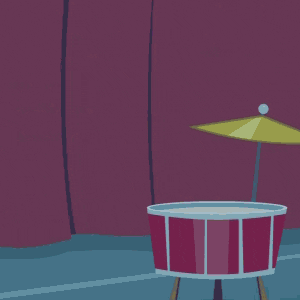 --but i couldn't stand my instructor.